AVAILABILITY
Only ships to United States territories & APO boxes in the beginning of each month.
You can sign up here:
Birchbox.com
Pricing: $10 monthly recurring payment or $110 for an yearly subscription.
COMPARISON
My Pretty Pink Box (out of business), Glossy Box, MyGlam Box - to name a few.
LAST MONTH'S BOX
MARCH 2012
OVERALL THOUGHTS
APRIL 2012 BOX
I'm pleased with the items I have received in the April box but unfortunately I found out there was a setback but it doesn't deter me from not liking their service and the products I have received as a whole. I did receive the box around mid-April (guess I should get these reviews out sooner to post exact date lol) so it was a little better in delivery than March's box. You can read product description in the photo below.
*Sidenote: I actually always liked that they add the information card with product details and pricing, it helps me out because some products come with no word of what it is. Yummy looking candy can actually be shower bath
bombs. Oh, happy memories...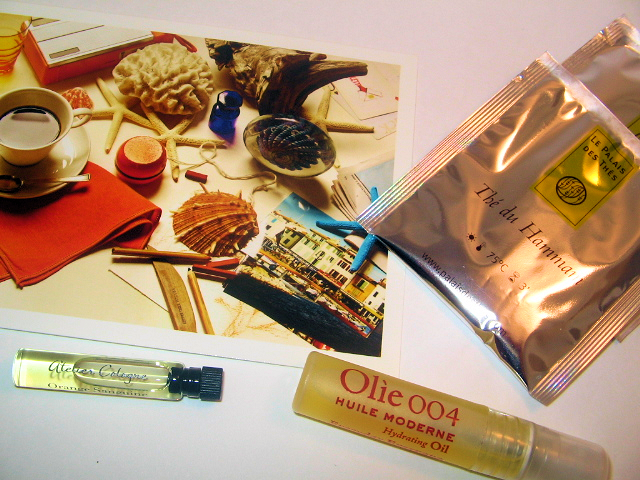 ATELIER COLOGNE
The scent itself is decent - I can definitely smell a citrus scent, like grapefruit but it's not a fruity, sweet scent. It reminds me of men's cologne, masculine, but with a citrus flair - it would be nice if it went less on the blood orange note so it can be a unisex perfume. I don't like perfume samples much just because they can be attained for free at any beauty department but I wouldn't mind so much, I just detest perfume samples coming in those hard to open vile.
OLIE BIOLOGIQUE
I don't even know how to pronounce that, haha. The smell for this hydrating oil is pretty strong. Comes in a spray tube, the oil is very thick feeling but not greasy. I would use this to hydrate my cuticles after manicures as I do like the texture. Better than this other oil brand I received from BirchBox.
LE PALAISE DES THES
...all these brands I can't pronounce. I have not tried these because I keep forgetting but I'll update this section for when I do. I've read they were pretty good so I'm excited to see how they taste.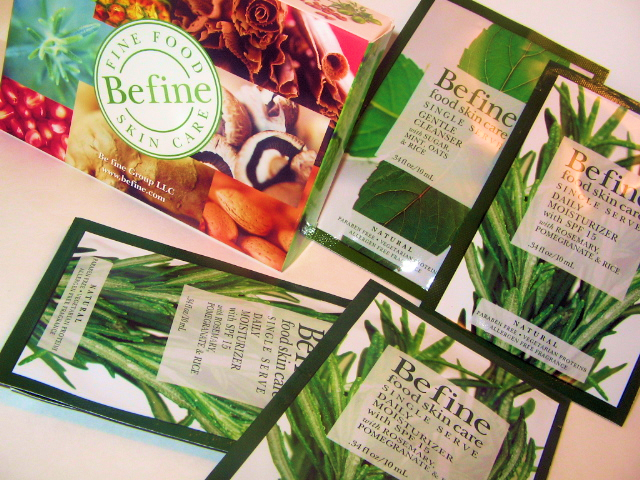 BEFINE FOOD SKIN CARE
Daily Moisturizer & Gentle Cleanser
The box came with 5 sample packets - pretty generous amounts, 2 cleansers and 3 moisturizers. I have yet to try them but was going to try one each until I looked up Makeuptalk's BirchBox thread about the moisturizers being expired. I checked my packets and they were - expiration date... 2010. Nice. I've read the cleanser doesn't have a nice smell to it. BEFINE are pretty shady for trying to get rid of these expired products. I was too late in doing their survey to receive 100 points for the mess up but BirchBox has been really good in customer service when it came to things like this. Last time I was sent an item I received the previous month already and without a beat, BirchBox emailed me with the mess-up and sent me an extra item.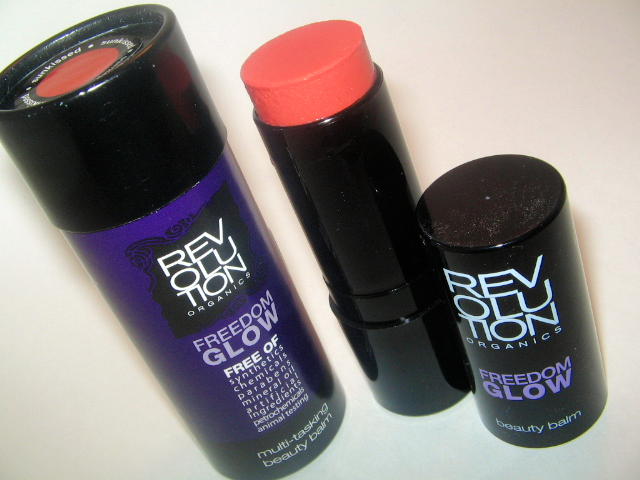 REVOLUTION ORGANICS
What actually made the box was this .46oz/13g, multi-use product. When I first saw the color Sunkissed, a muted-bronzey coral, I thought it wouldn't look nice at all. It had a weird condensation going on - as if it wear melting, totally thought it was going to be a dud until I swatched it. A really gorgeous shade that glided on easily and blended just as easily too and I'm no fan of creme-blushes so I was really happy with this. Don't know about it's claim about using it on the lids too (*side eyes*) but it'd make a really pretty lip tint with those of fairer skins, otherwise as a blush - most suitable on medium, olive, tan to dark skin. If it weren't so pricey, I'd purchase more of these!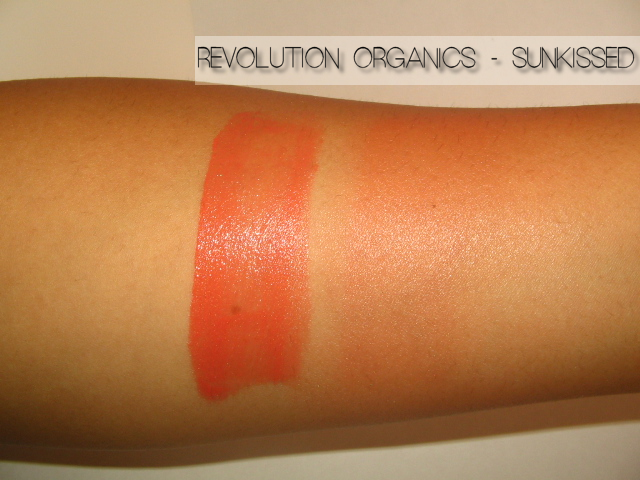 [Left]

Two-layer swatch

// [Right]

Single layer blended

What do you think of the April Box - what? did you get
CELLY