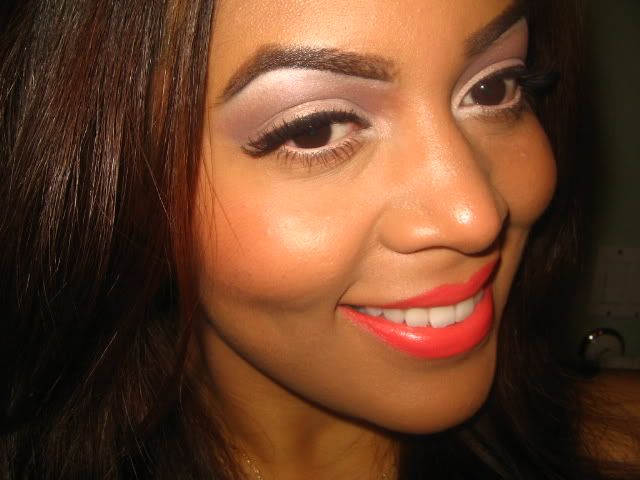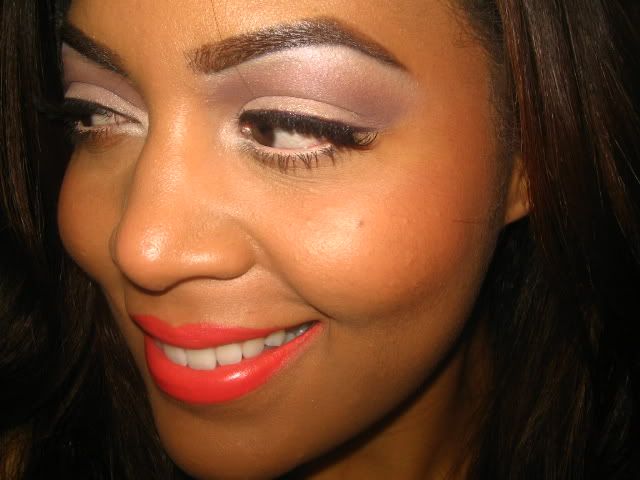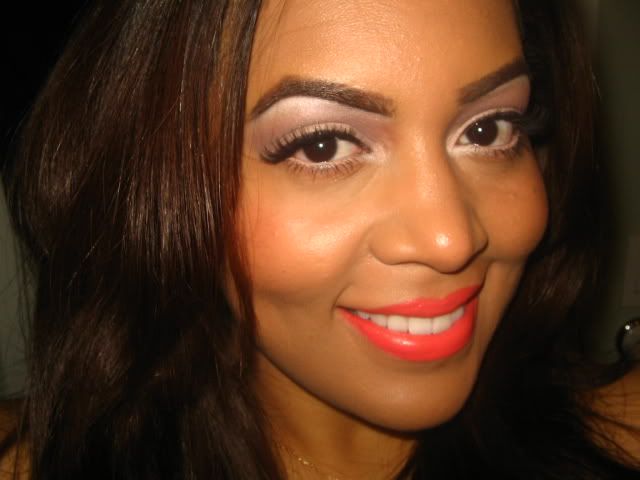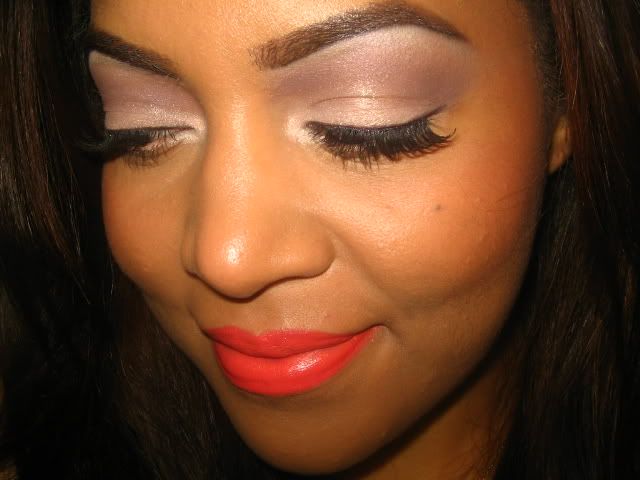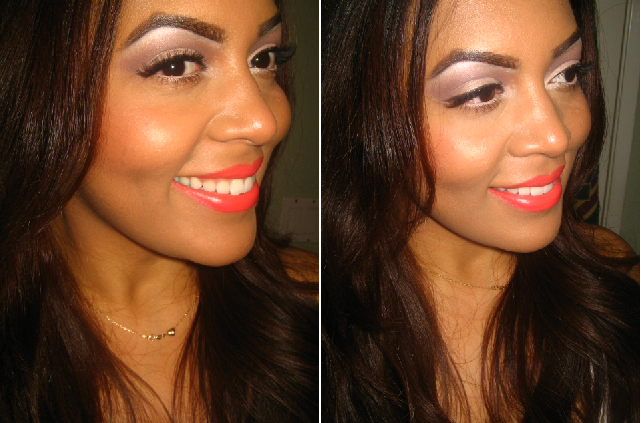 EYES
MAC Vanilla p/m (lid)
MAC Dazzlelight (highlight inner corner)
MAC Quarry (crease)
Wet N Wild Brown Liquid Liner
Ardel Lashes
Wet N Wild Brow Pencil
L'Oreal Voluminous Mascara
Stila Topaz Liner (Waterline)



FACE
MAC Sunbasque Blush
MAC Margin for Highlight
L'Oreal True Match foundation
Sally Hansen Air Spray Foundation
Revlon Colorstay concealer


LIPS


NYX Orange l/l
Wet N Wild 24 Carrot Gold l/s
MAC Watch Me Simmer (lined a tiny bit)


I decided to experiment and venture into orange lipstick zone by trying one of Wet N Wild's new megalast lip colors in 24 Carrot Gold. Pictures can't reflect how bright this is in person, it looks more pink-coral in the photos but in person it's that nice combination of bright-pastel color, if that makes sense? I so love it but don't know if I'm brave enough to just walk out straight like this to the grocery store (sigh, wish I worked for MAC so I can use that excuse lol). I'd definitely blot it down and perhaps find a apricot colored gloss to go on top. Hmm.
What do you guys think - would you rock bright orange lips?
CELLY