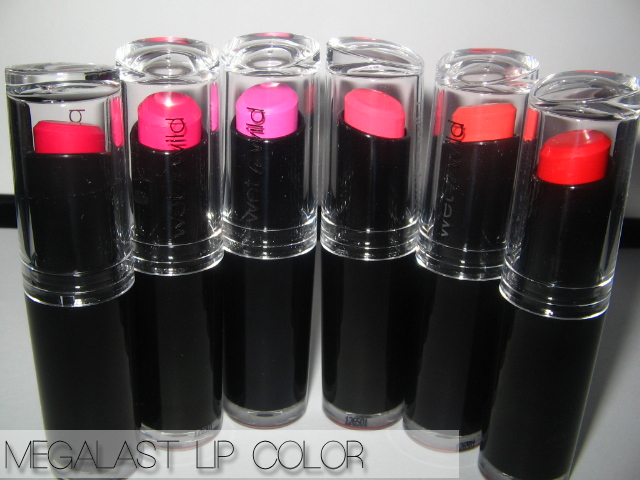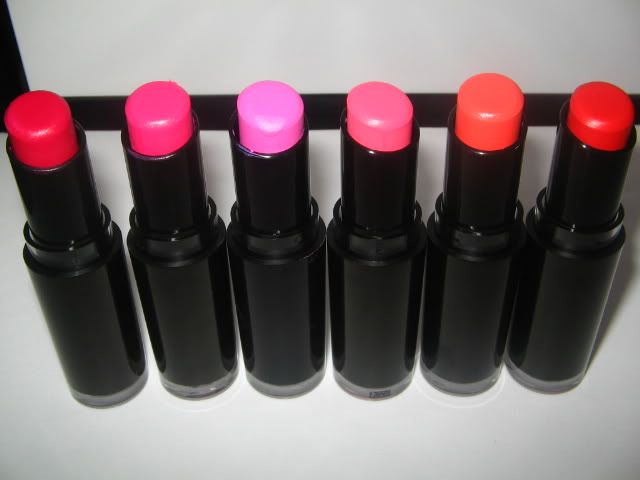 PRODUCT(S)
Wet N Wild MegaLast Lip Color
Cherry Pickings
Don't Blink Pink
Dollhouse Pink
Pinkerbell
24 Carrot Gold
Purty Persimmon
AVAILABILITY
Should be available starting February 2012 at mass market retailers nationwide.
Retail Price: $1.99
IN DETAIL
4-Hour longwearing, Semi-Matte, Creme Finish, Full Coverage, Infused with natural plant marine extracts, co-enzymes Q10, Vitamins A & E
Cherry Pickings
- a semi-bright berry shade, slight red undertone
Don't Blink Pink
- a medium tone fuchsia shade
Dollhouse Pink
- a bright bubblegum pink, cool/blue undertones
Pinkerbell
- a pink shade, slight coral undertone
24 Carrot Gold
- a medium tone coral/orange shade
Purty Persimmon
- a medium tone red, coral undertones
OVERALL THOUGHTS
I personally really love the WNW MegaLast Lip Colors, mainly because they're semi-matte finishes and that they're really cheap with a vast color collection to choose from. In honesty they're all really great and if you hit a sale with WNW, snatch them all up and play around.
See my past post of swatches on the full MegaLast collection
here
.
RECOMMENDATIONS
The one I've tried on myself that I love is Cherry Pickings, it reminds me of MAC Rebel kind of. 24 Carrot Gold swatched bea-u-ti-fully, I loved how it looked so I'm curious what look to match it up with. Those two are ones I definitely recommend to try if it were an absolute choice because they're different compared to other shades.
SWATCHES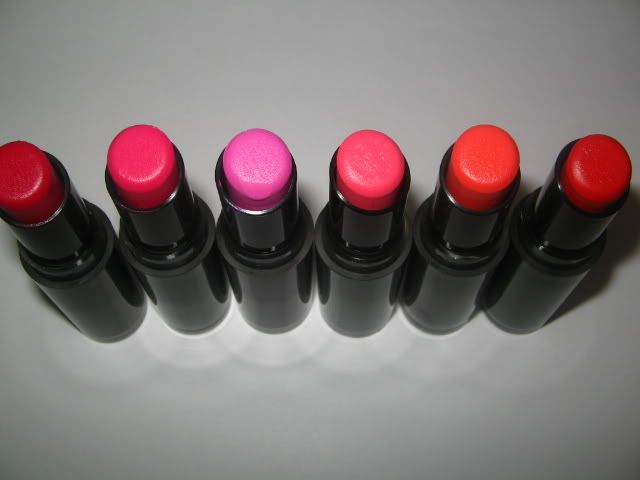 [L-R]Cherry Pickings, Don't Blink Pink, Dollhouse Pink, Pinkerbell, 24 Carrot Gold, Purty Persimmon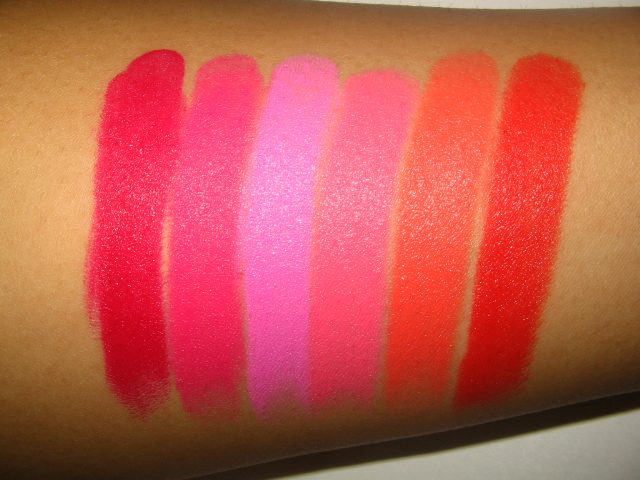 Where any of you lucky enough to grab some - thoughts, favorites?
CELLY
Also, my winner for the Color Icon Bronzer is Olga from
http://leavemeonthecatwalk.blogspot.com
please message me at Celia@Makeupbycelly.com! Thanks to those who've entered.
*DISCLAIMER: Products provided were sent for review consideration to MakeupByCelly. This does not alter my personal opinion on said products.