Let me tell you, the process of finding a job is daunting and then you get that break - a job interview! Realization sets in... a job... interview.
A. JOB. INTERVIEW
! *gulps* Panic mode sends you to rehash answers to potential interview questions, brushed your teeth several times, checked your wardrobe for any unflattering creases (or that questionable stain), slap on that chapstick, grab your briefcase and then you're on your way... wait, only chapstick?
Oh yes, makeup! One thing that can be overlooked because, well, they shouldn't be judging a book by it's cover - and the only cover they should care is your Cover Letter, right? Well... yes, but remember these interviewers are going by what it is heard and
seen
. It is important to bring out your best qualities in all different aspects, if you're unsure what to do - I am here with a few beauty tips and tutorial on bringing out the best you, beauty wise!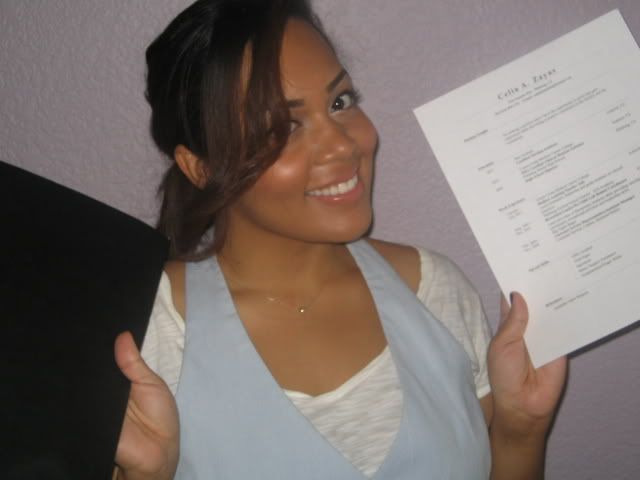 I created a
basic go-to
look that can be made up depending on your job title you're seeking for. Follow the photo-diagram tutorial and it's corresponding text for further instructions!
First, let's start with face!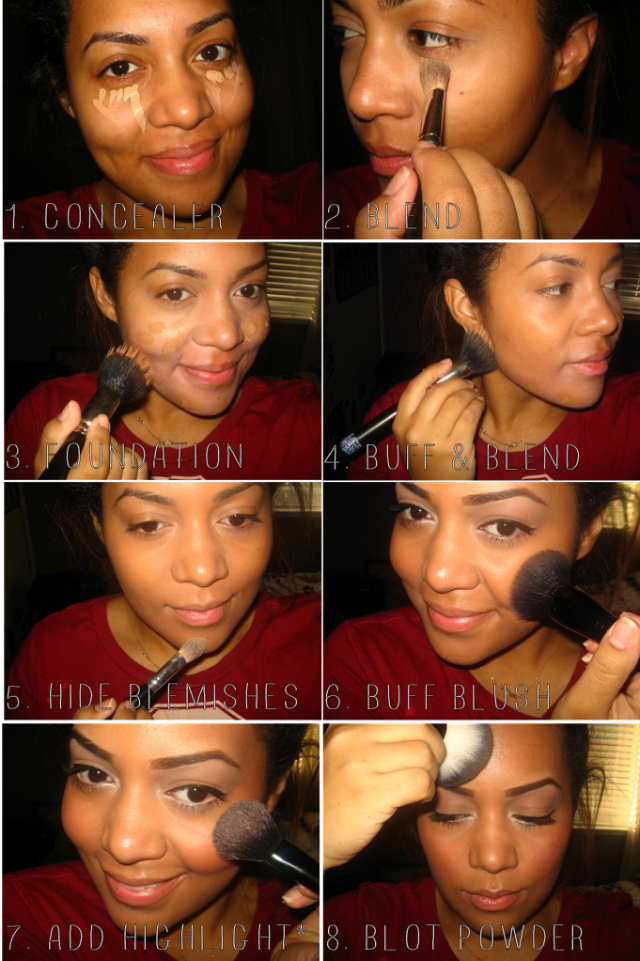 FACE TIPS
1. Use a concealer a bit lighter than your skin tone to hide dark circles and make you look a bit awake! Budge resistant is best for those who have creases & lines around the eyes.

2. Blend concealer down the bridge of your nose and outward.

3. Apply a matte foundation of choice to even out entire complexion. Matte foundations reduces shine and oily skin. Match best to your natural skin tone.

4. Buff foundation well into your hairline, towards your ears and down past your neck. You want to blend the foundation in the areas surrounding your face for a natural transition, especially if foundation is darker/lighter than your neck and ears. Buffing also reduces the "cakey" appearance of foundation creating a more natural appearance.

5. Hide blemishes with a color corrector concealer. Salmon/Peach shades counteract with dark blemishes. Green shades for red bumps and pimples.

6. Buff on a peach or light pink warm blush to the apple of your cheeks. This color creates a natural flush to your skin tone and appears more youthful without looking harsh.

7. A highlighter blush helps create a natural glow to your skin, apply on top of the apple of your cheeks. Adding this is optional.

8. Use a translucent blot powder or foundation powder, buff around your face to minimize any oily zone. This also helps sets your whole foundation and concealer and to prevent any "melt off".
Onto the eyes...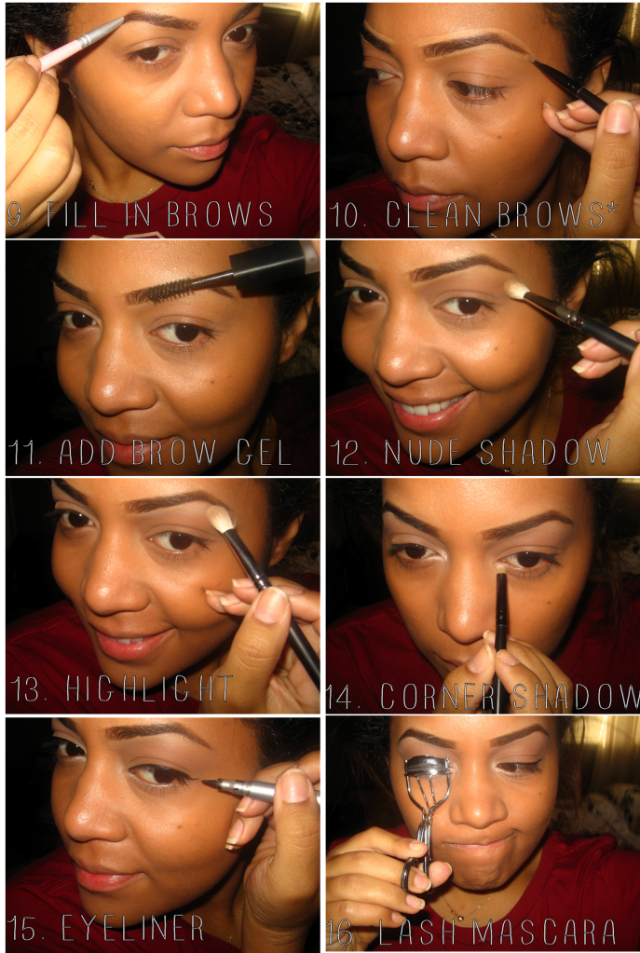 BROW & EYE TIPS
9. Brows define your face! Fill in your brows with a shade closes to the natural hairs. Powder, pencil, cream - whichever preference, apply and fill in any gaps or shape the brows. Keep from going too harsh from applying a lot of product, you want to enhance your brows - not scare people away!

10. Cleaning eyebrows using concealer means to define them more and help reduce the appearance of sparse hair. This is optional.

11. Set with a brow gel, colored or clear. This prevents from the hairs moving out of place or adding a bit of color and definition.

12. Apply a nude MATTE eyeshadow that matches your skin tone or is a bit lighter/darker all throughout your eyelid. This gives you a bit of color but without putting all the focus on your makeup! Refrain from shimmery eyeshadows as they're a bit too distracting. Remember, we want to look our best

natural

-self!

13. Add a matte creme highlight eyeshadow right below your brow bone, blend well.

14. Add a pale champagne-like eyeshadow to the inner corner of your eyes. This can be a bit shimmery or of matte texture. This helps brighten up your whole eye and opens them more.

15. Add your eyeliner of choice, you may or may not wing out the outer corner - it's your preference. Keep the liner thin enough and not too dramatic.

16. Funny face on! Curl your lashes and add mascara of choice. Be careful not to go overboard with mascara and create those dreaded spider lashes. A few coats and curl to open up your eyes and you're set!
Those puckers...

LIP TIPS
17. Apply a nude lip liner all over your lips. This helps add a bit of color and also makes your lipstick stay put.

18. Lastly, add lipstick of choice. Nude shades with a slight pink undertone is best. Or a shade closes to your natural lip color. Refrain from applying a lot of shiny gloss as it's too distracting. If you're not fan of lipstick, then yes - you can just apply your chap stick!


Moisturize well and make sure your lips aren't chapped. Even worse, make sure there's no lipstick stain in your teeth by blotting your lips with a tissue and adding a bit of translucent powder on top to prevent feathering or stains.



A small HAIRY tip...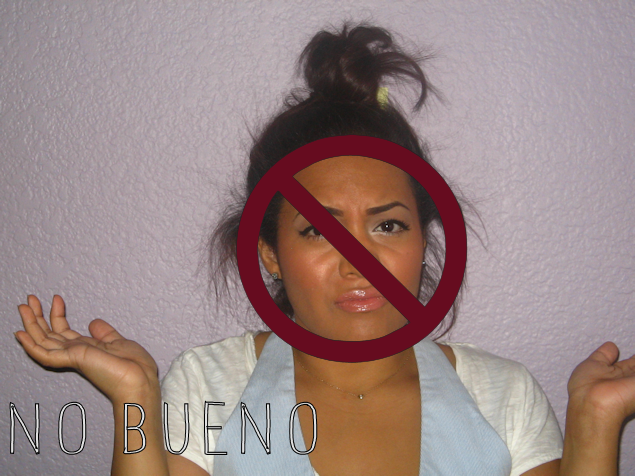 Definitely no good. For hair, keep it simple!
If it's down, make sure hair is away from your face (you must show off that gorgeous mug of yours!) by pinning back bangs, adding a simple twist and/or you can slightly curl the ends or create natural waves. You can also simply tie it all back into a ponytail. A ponytail is best for most interviews as it appears more professional and clean. Unless it's MTV and you're Snooki, teasing and backcombing should be done at a minimal.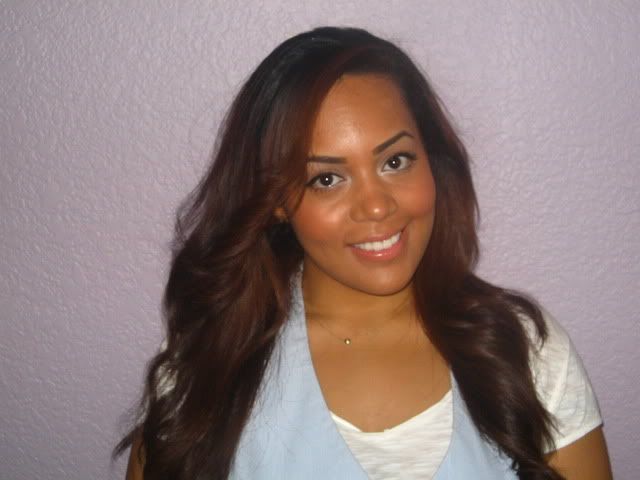 FURTHER TIPS:
+
Set your skin with moisturizing and primer prior doing makeup.Skin moisturizers keep your face from peeling or dulling out. Face primers help smooth out any skin imperfections while also help make foundation last longer.


+
Remember to research the company you'll be interviewing for. There may be specifications in appearance as how the company would like to be represented. For example, I work in the healthcare field - to my knowledge, most hospitals and private offices prefer a fresh clean image (as the one I showed), less is definitely better so hold off on that red lipstick you love! While a more creative environment such as beauty or fashion careers - your makeup has more room to get bold. Colorful eyeshadows, bright lip colors - whatever your choice, make sure to keep it polished and complimentary to your facial features.


+
Nail polish. Nude, beige, cream, clear, french manicures are all best options for overall options. Refrain from designs and glitter in any profession. A simple shade or none at all is best and less distracting. If wearing none at all, make sure your nails are clean and well manicured. If wearing acrylics, keep the length short.
And you're set! Time for your job interview hunt and remember - never let a job define you, let you define that job! Good luck and many wishes. Hopefully you get that great news you've been wanting to hear...