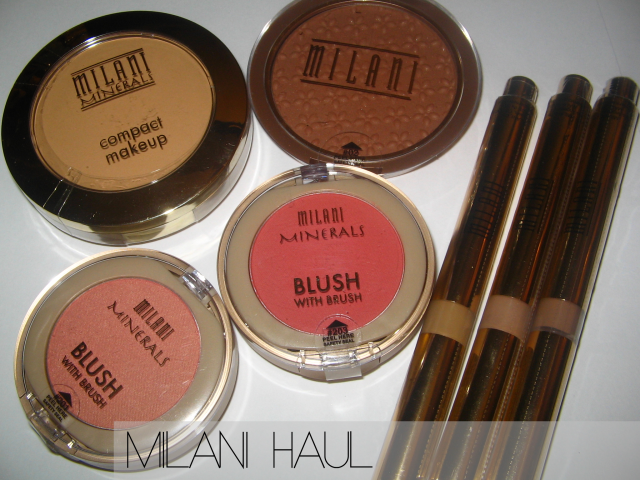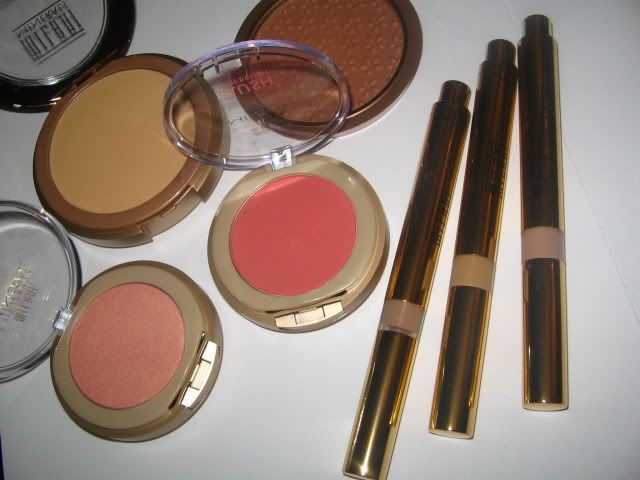 PRODUCT(S)
Milani HD Advance Concealer in #02, #03, #04
Milani Minerals Compact Makeup in #105 Honey Beige
Milani Powder Bronzer #02 Medium
Milani Mineral Blush with Brush in #201 Luminous & #203 Mai-Tai
AVAILABILITY
Sale is currently ongoing for this week at your local CVS.
75% OFF only includes these
items
(redirect to NouveauCheap) and just an FYI, at my locations the 75% OFF wasn't displayed but when taken to the price-checker, it showed the discount.
Overall I spent $15 dollars with tax on these items. I saved around $48! Crazy!
IN DETAIL
HD Advance Concealer Click, Cover, Correct & Protect Face & Eyes
#02
works well to conceal dark undereye circles because of the pale pink shade that it is, I noticed on myself when swatched - it probably wouldn't serve a great purpose to those of fair skin to even overall skin off but definitely works to hide blemishes for up to caramel skintones.
#03
also works well to conceal dark undereye circles and hide blemishes due to it's salmon color. Reminds me of my Bobbi Brown Color Corrector concealer.
#04
is more on the yellow undertone and works well on olive, tan to medium dark skintones for blemishes and highlighting or having an effect of awakening the eyes. Looks good used to clean around the brows for definition.
Milani Minerals Compact Makeup
Yet to be reviewed.
Milani Powder Bronzer
#02 Medium
is a brown with a bit reddish undertone shade (closes to MAC's Brown Script eyeshadow) with a slight shimmer but almost velvet like texture. Fairly soft and easy to work with and very pigmented. I'm excited to really use this product but be careful with heavy hand!
Milani Mineral Blush with Brush
#201 Luminous
I was reading how this is a dupe for NARS Orgasm blush and I have to say it looks very similar but I can't agree as I don't own Orgasm. It has shimmery-sheen with a golden undertone, very pretty for everyday usage.
#203 Mai-Tai
is like a burnt, coppery red. I have nothing like this shade in my collection which it all more appreciated. Both blushes swatched very easily and great pigmentation (about two layers applied each).
Swatches are at the bottom of the post.
OVERALL THOUGHTS
So thanks to the bloggersphere beauty community whispers, there is a Milani 75% OFF sale I could not skip. I'm really excited to further try the brand without braking the bank because Milani in general is a pretty pricey drugstore brand I never really spurlged on.
I am loving the blushes, bronzers, concea--shoot, everything! I definitely want to go back and get the other 2 mineral blushes that were sold out, and in my opinion - I prefer them a lot more to the Baked Mineral blushes. Also want to get extra of HD Concealers as I feel they are everything right now.
RECOMMENDATIONS
I highly recommend any of the blushes and concealer pens. The bronzer is really nice too and very easy to work with blending-wise. The concealer pens are in my opinion more for women of color that are of olive, tan, caramel complexion. Any lighter or darker is probably not as suitable
COMPARISON
I wanted to compare actual packaging of Milani HD Advance Concealer to
YSL Touche Eclat Concealer
. Similar beautiful, gold casing and both are click pens and offer the benefit as acting as a highlighting concealer.
Consistency is similar although I do not have swatches on those (sorry) - Milani is a great alternative to the pricey YSL product.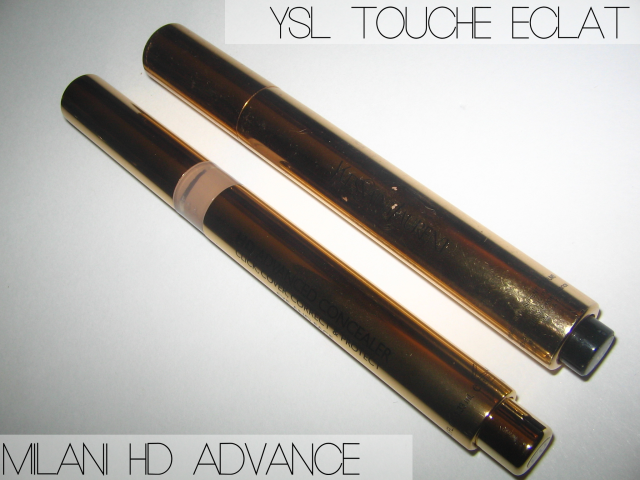 SWATCHES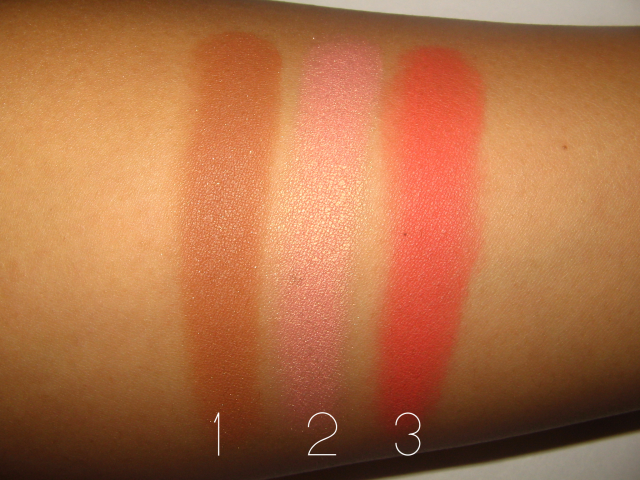 1. Medium Bronzer 2. Luminous Blush 3. Mai-Tai Blush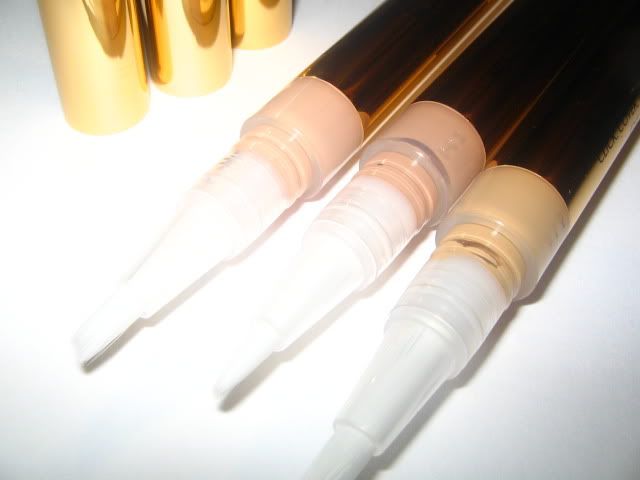 1. #02 2. #03 3.#04 HD Advance Concealer
Were you able to get this amazing CVS deal? Any Milani favorites or dislikes?
CELLY