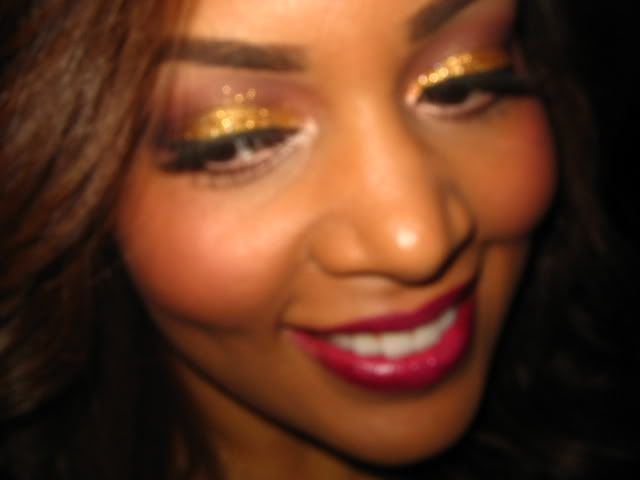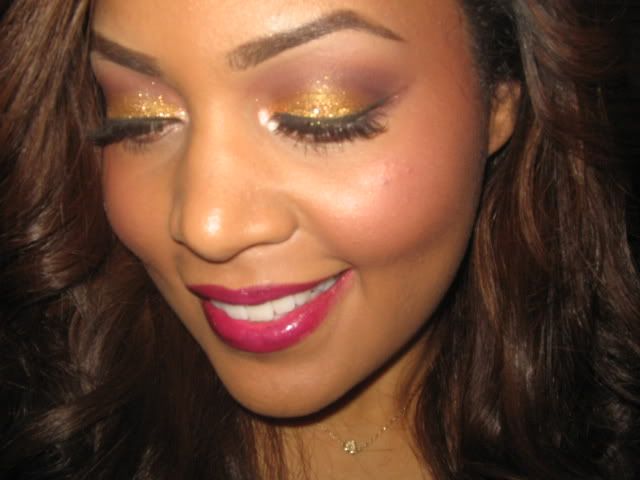 Haha. Yes, really late with this - apologies!
Hope all my fellow bloggers and followers had a good time into the New Year
Sorry I didn't take many photos (or good ones, actually) for I was rushing to leave and pig out on nom-nom-nominess...
I went for the typical glitter look as my NYE2012 FOTD. The lipstick layers and such was much darker in person which created a vampy look. Reminded me of all the Christmas looks I saw being shared on YT. But for my attire, it was an appropriate combo.
I shall slowly start revamping my blog -- redid my banner, not too thrill but meh, what can ya do? Otherwise excuse any broken links or different placement on my site in advance.

EYES
Pure Luxe Alloy p/m (lid)
MAC Tete-a-Tint (crease)
MAC Brown Script (deepen crease/lower lash)
Sketch (outer v/lower lash)
Urban Decay Arena Heavy Metal Glitter (lid/on top of alloy)
MAC Reflects Bronze Glitter (lid dusted)
Charlotte Russe Glitter Liner (winged)
Eyeko Pen Liner
Ardell Lashes
Stila Topaz (waterline)
Wet N Wild Brown Pencil
Coastal Scents Concealer (brows)



FACE
Rimmel Clean Finish Foundation
Revlon Colorstay Concealer
MAC Raisin Blush
MAC Lightscapade MSF



LIPS


NYX Deep Plum l/l
WNW 908C l/s
MAC Rebel l/s

Celia