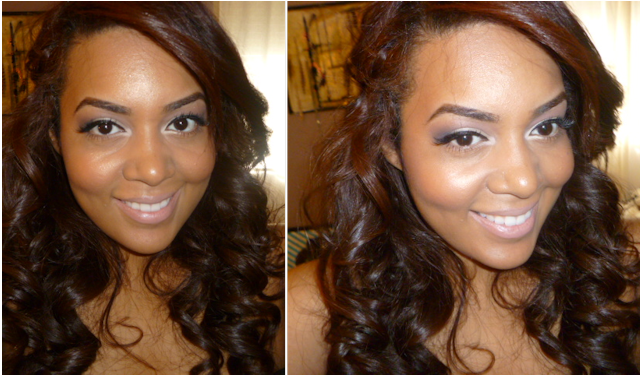 EYES
UDPP Eden
Wet N Wild Brow Pencil
MAC In The Groove
L'Oreal Telescopic Mascara
Eyeko Graffiti Liner
Ardell Corner Lashes
Stila Topaz Liner


FACE
L'Oreal True Match Foundation
ELF Mellow Mauve Blush
ELF Giddy Gold Blush
MAC Jardin Aires p/m Highlight


LIPS


Wet N Wild Bare It All
Revlon Lilac l/g

I tried taking photos of this but it completed washed out so I only have front face shots. I got the MAC shadow at a makeup outlet store - really pretty trio. I also YouTubed hair curling tutorial and decided to do ringlets and a side braid - I loved outcome and so did everyone else - really romantic. Normally I do big waves/curls. The hair took an hour to do though (I have so much thick, long hair) and in person you can see the individual curls. Being a girl is a lot of work - eesh.
CELLY