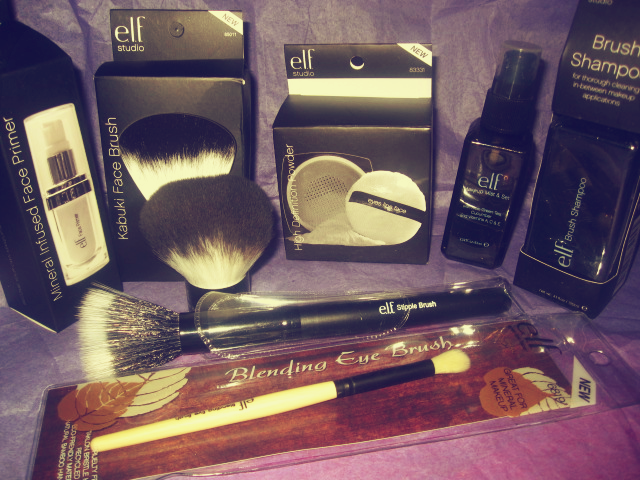 About 2 months ago (yeah, I'm THAT behind on blogging) I purchased some ELF Products I've been wanting to try for the longest. It was JUST a day before the BOGO 50% Off studio line so I was pretty pissed lol, but at least the time I got it was able to get Women's Health magazine subsciption for free after spending $30 so I wasn't too upset at the end.
Let's start off with the Studio Line Mineral Face Primer & HD Setting Powder.
Mineral Face Primer - $6:
WORST PRODUCT EVER! I don't know why so many good reviews on this, it felt so weird on my skin. It felt like hair gel on your face, not light weight at all and ended up drying my skin. I gave it 3 fair chances and just hated how my skin look and felt each time. Not worth the purchase. I use Benefit's face primer and it feels nothing like this, actually a lot more light weight and a bit moisturizing. Highly disappointed on this - Skip.
HD Setting Powder - $6:
I have nothing to compare this too but I do quite like it, but in camera it shows a white cast from where the powder went so use it very lightly and sparingly - no problem like that otherwise. I used with the ELF kabuki brush just to set my makeup and it controlled my oily t-zone a bit. Very soft and a lot of product for the price.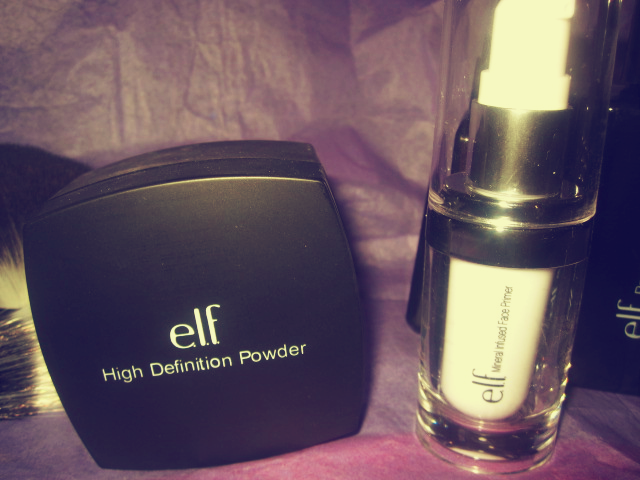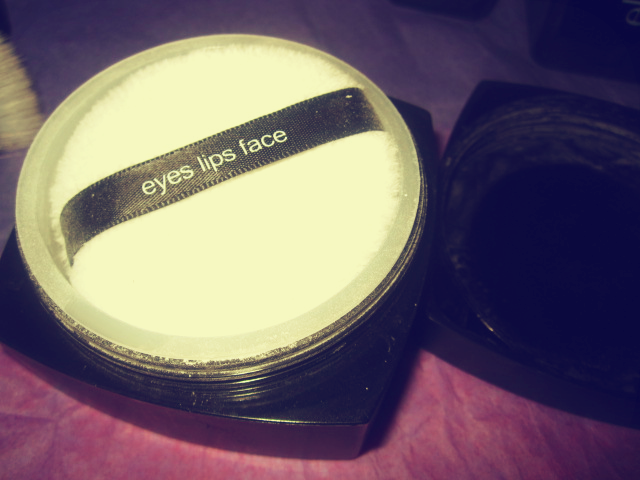 Stipple Brush (right) - $3:
I needed something similar to my MAC 187 but cheaper just for creme blushes, this isn't comparable to a 187 as it's not dense and there's no two different forms of bristle (hair/synthetic) - just synthetic, you can see what I mean in the 2nd photo. The density helps with heavier creme/liquid products in distributing it evenly. Since it's flimsy, this works fine as a highlighter brush and did ok with creme products. Not recommended for foundation usage. I would not purchase again.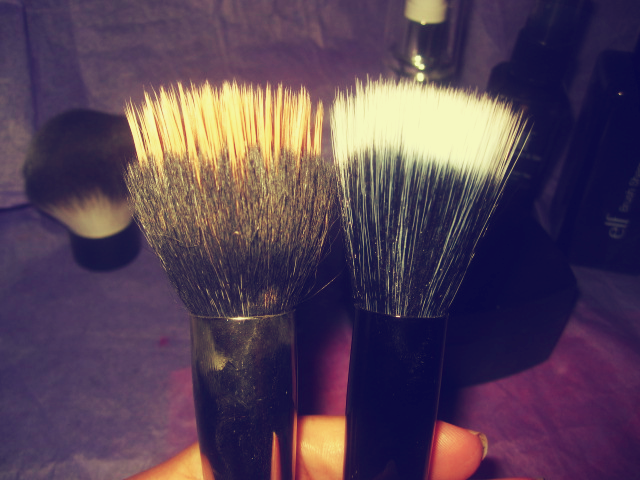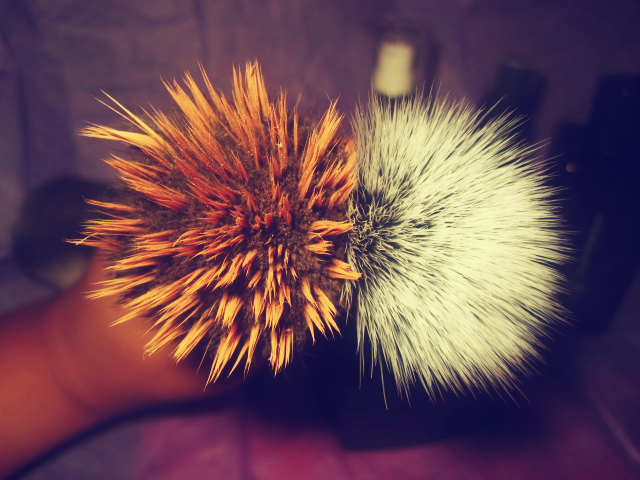 Mineral Eye Blending Brush (3) - $5:
1. MAC 217, 2. MAC 224, 3. ELF Mineral Blending, 4. ELF $1 Contour
This brush is ok, I wanted something like a MAC 224 but thinner. This is good for a started kit and have used it several times but the bristles feel flimsy too. I actually much prefer their $1 times a million and I use that in almost all my makeup applications. So I'm a little dissapointed about it. Its closes to a 224 in length and works well for blending edges out, but personally for me I wouldn't repurchases since my 224 does a better job.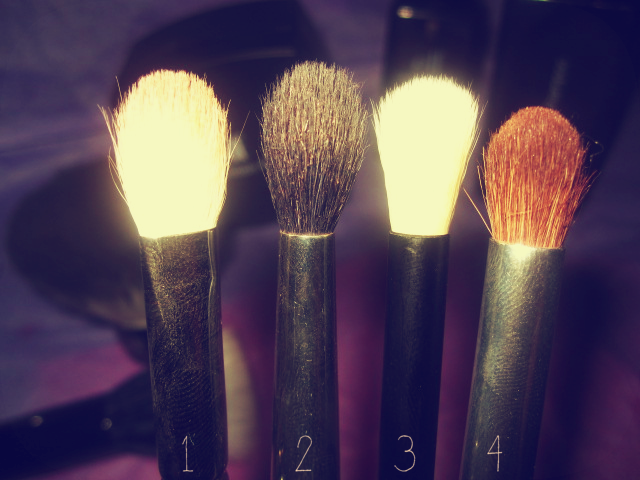 Not photo'd -
Studio Kabuki Face Brush - $5:
Okay, definitely the best purchase out of the whole bunch. I love it! So soft, nicely dense and works well for a face product. It's always sold out and for good reasons.
Studio Brush Shampoo - $3:
Waste of money! This didn't lather up AT ALL, small bottle, nearly used 1/5 of it on just one brush and still wasn't thoroughly cleaned. I ended up using face cleanser and hair conditioner which worked wonders. Skip.
Studio Makeup & Mist - $3:
Eh, it had a weird smell to it but did moist my skin up a bit. The "mist" came out really heavy compared to MAC or Urban Decay bottles which spray very lightly and evenly. I felt like my face was drenched in this product which is why I only used it as a skin care routine. The smell put me off on continuous usage though. Personally, I'd skip.
Any recent ELF purchases? What were your thoughts?
CELLY
All these products where purchased by me but I am affiliated with the company.