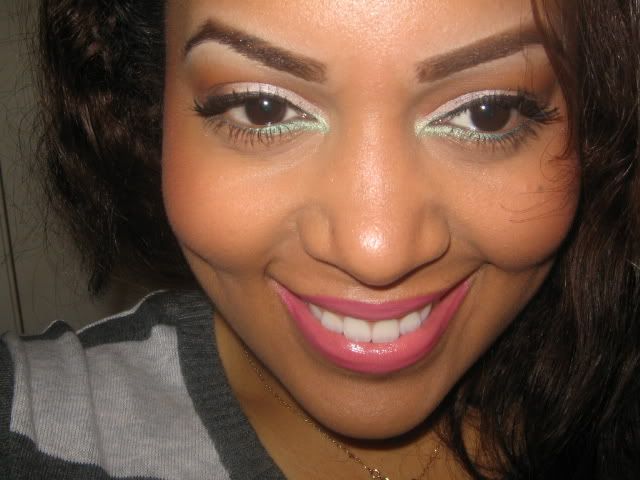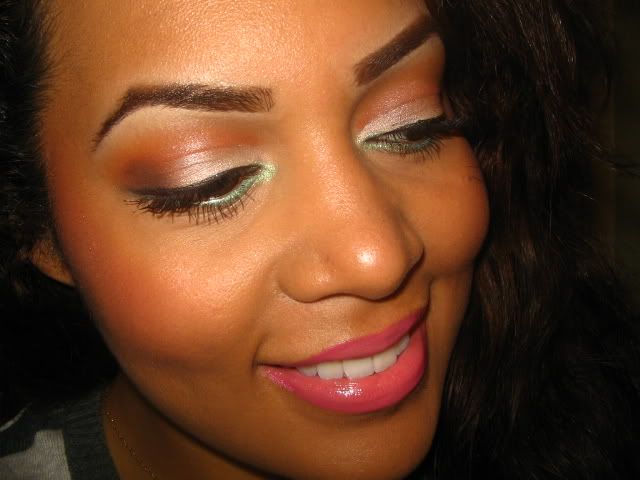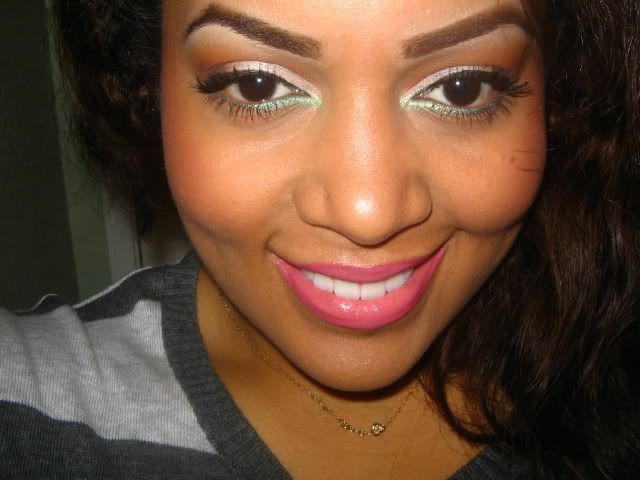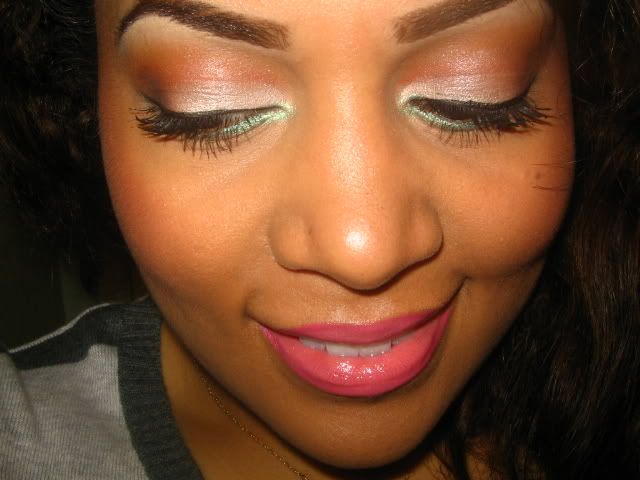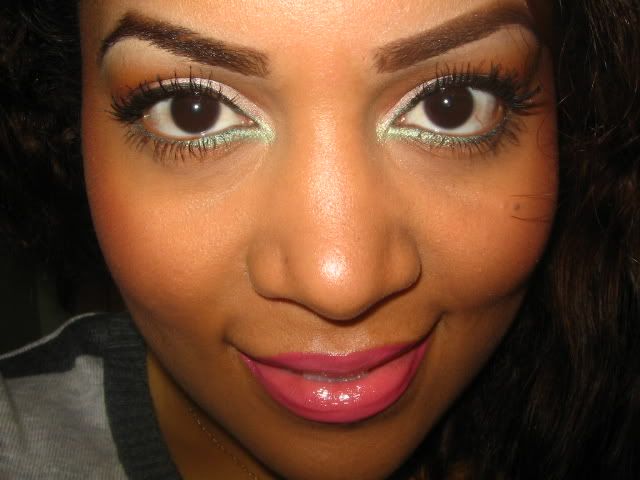 EYES
MAC Shroom (lid)
WNW Brow Pencil
L'Oreal Telescopic Mascara
Eyeko Black Pen Liner
MAC Liner (waterline)


FACE
Rimmel Foundation
Revlon Concealer
Coastal Scent Concealer Palette
MAC Cantaloupe Blush
ELF Contour/Blush


LIPS


NYX Dolly Pink l/g
NYX Real Nude l/g

Heya. Here's another look I did which was inspired by a photo I've seen on instagram.
I've had that app (instagram) since it came out but never used the "social networking" aspect of it, well, never knew it had one until recently and I'm hooked. I love it and I truly can't stand SN media things in general. Basically, for those who aren't aware, it's an iPhone app that acts like Twitter but instead of posting asinine gibberish, you post photos in which you can edit with filters. Lub it.
Anywho, follow me on instagram -
cellycell
, I'm trying to keep it makeup related so join!
My Twitter is linked to it if you don't have instagram at @
MakeupByCelly
too.
CELLY