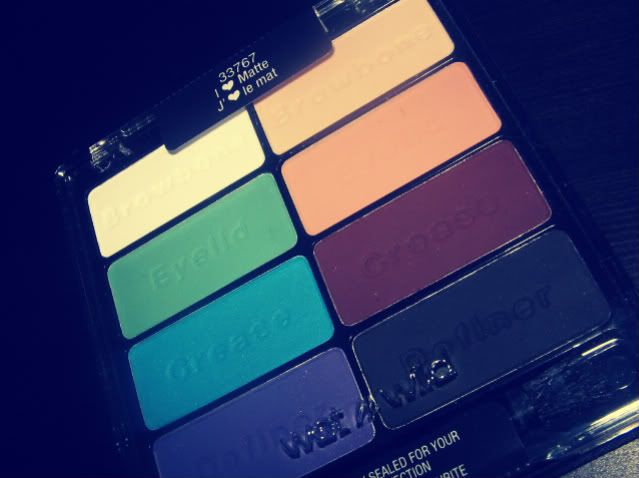 Here it is, the newest edition to the WNW Coloricon 8-Pan Collection family and it's all
MATTE
!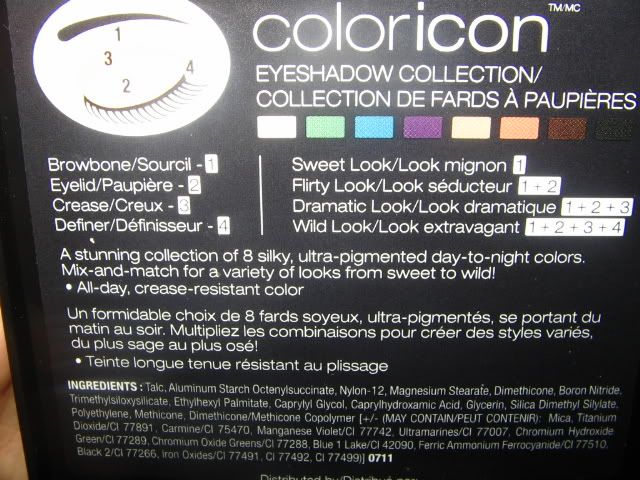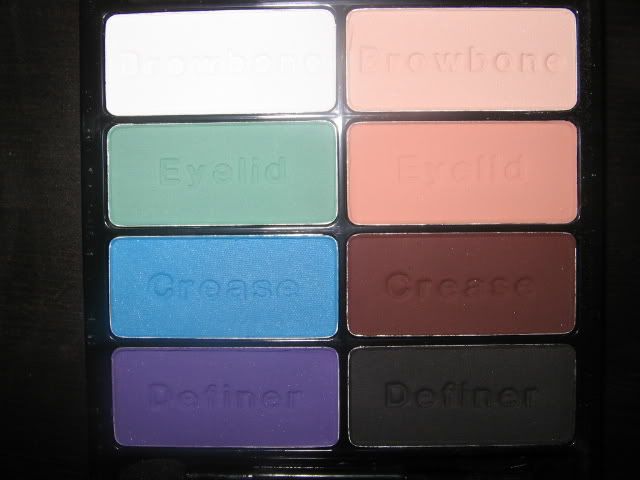 [Left-DOWN]
BROWBONE
- Pure white
EYELID
- Mossy green
CREASE
- Ocean blue w/ slight satin undertone
DEFINER
- Purple
[Right - DOWN]
BROWBONE
- Pale beige
EYELID
- Peach
CREASE
- Brown
DEFINER
- Black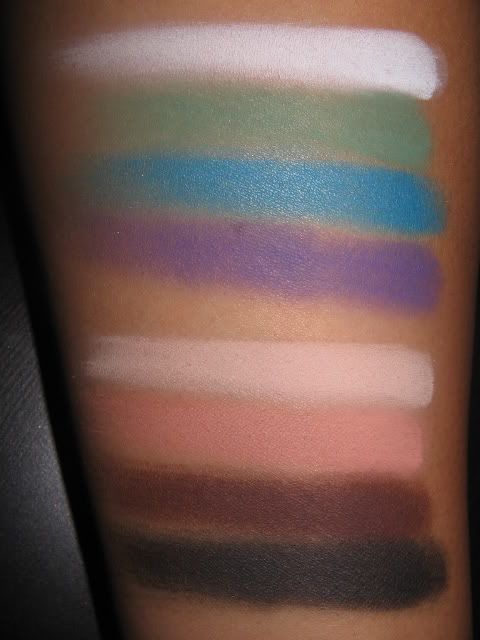 Are you excited? I was when I first heard an all-Matte palette was going to be released. I personally
LOVE
HEART
Matte eyeshadows! And Wet N Wild really made me ultra happy with this release.
Overall Thoughts
The shades are true to their crayola colors form - white, purple, peach, green, etc. Although on the pan it looked matte, the blue shade did have a slight satin finish to it - check my swatch and close up on the photo. I didn't experience any difficulties with the colors except with most matte eyeshadows in different brands, the bright colors tend to lean on the chalky/patchy side. The blue and green were probably a little difficult to swatch but nothing to where it wasn't capable. The neutral colors seem to be repeats from older palettes (most noticeably from the 6-pan palettes) although I have not confirm this in swatch comparisons. Is this palette really unique? No, only if you own EVERY WNW shadows they've created. Otherwise it is a keeper because of it's all (majority) of matte texture and it has the best of every color from nudes to bright under one palette. Plus, it's only $4.99 - what's not to like?
Remember, this is being released to off-set the removal of the 6-pan palette which will be permanently discontinued late 2012.
CELLY