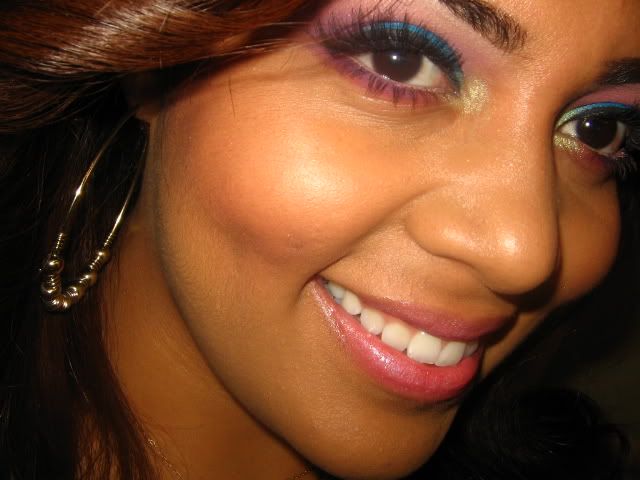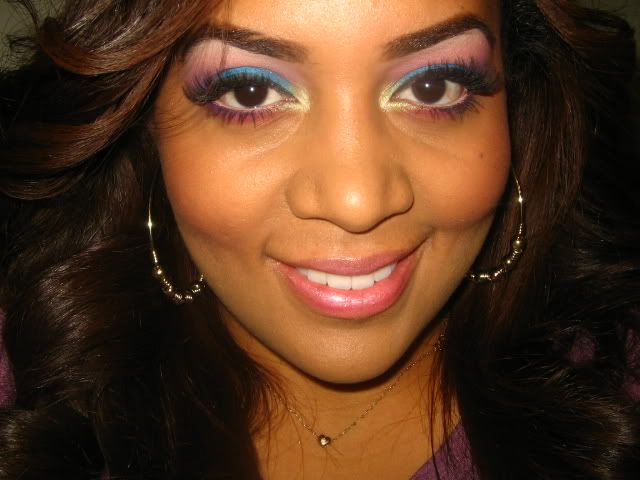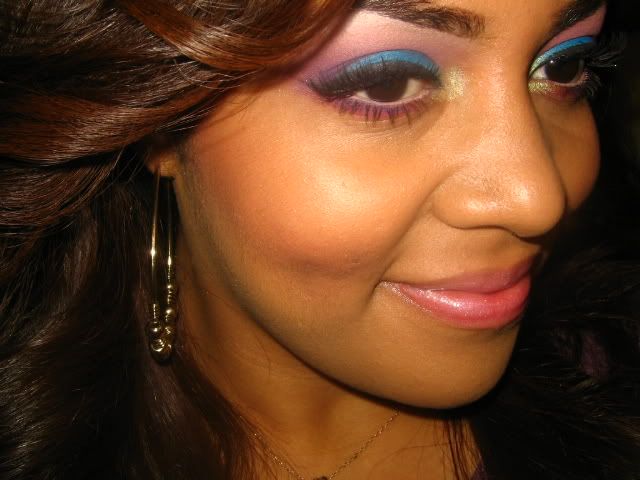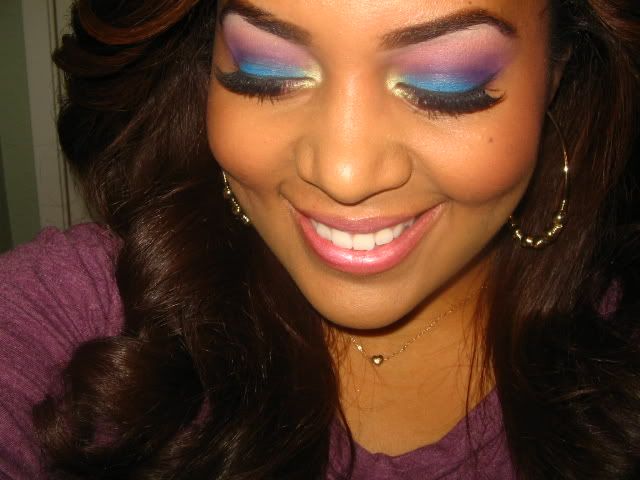 EYES
UD Primer
Wet N Wild Brow Pencil
Wet N Wild I ♥ Matte Palette
MAC Gorgeous Gold (inner corners)
MAC Passionate (crease)
L'Oreal Voluminous Mascara
Eyeko Graffiti Liner
Ardell Lashes Demi Whispies

FACE
Revlon Colorstay Foundation
MAC Blush Sunbasque
MAC MSF Lightscapade


LIPS


MAC Sugar Trance l/g (le)
So here's a look I played with randomly at night testing out my WET N' WILD'S I ♥ Matte Palette. OH MY GOD. This palette is perfect! I used it again for my friend's Halloween makeup look doing the same as mine and it looked good on her fair skin too. Once I see this in the store I'm definitely getting some for giveaways.
AnyI♥Matteways, the placement is - I used the WNW Peach color on the crease, MAC Passionate on the crease as base. WNW Blue on the lid and lower lashline, and the Purple on top of the pink to deepen the crease and on the lower to unify the look together. Put MAC Gorgeous Gold in the inner corner and when you blend it with the Blue from WNW it creates a pretty turquoise shade (which I did on my friend and it made such a pretty transition). You can always switch the Blue with the Green from the palette to create another fun look.
Hope everyone has a fun and safe Halloween weekend :)
CELLY