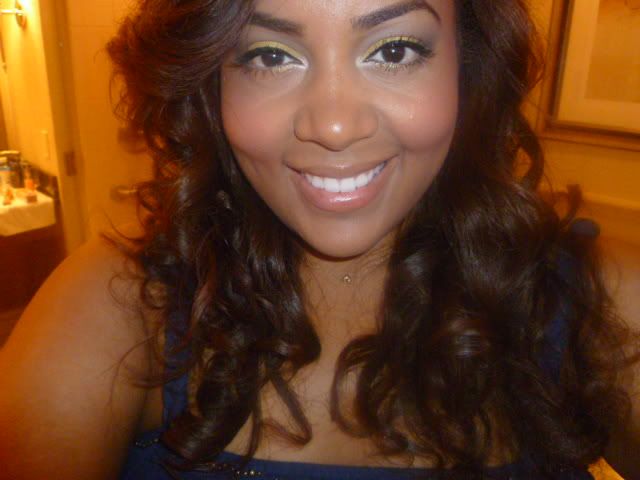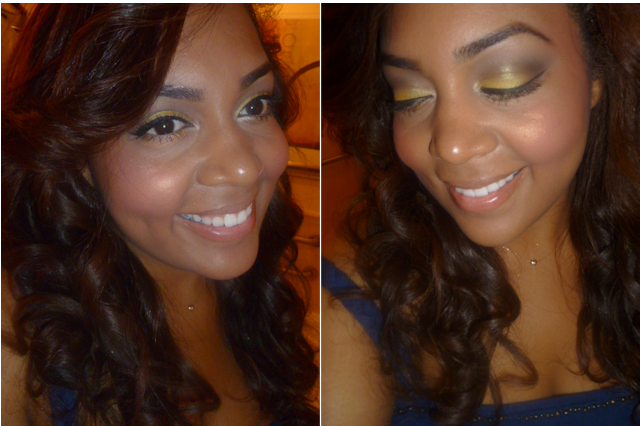 EYES
ELF Primer
Wet N Wild Brow Pencil
MAC Sun Blonde le (entire lid)
MAC Nylon (inner corners)
L'Oreal Voluminous Mascara
Eyeko Graffiti Liner


FACE
Sephora Tinted Foundation
Bobbi Brown Color Corrector
Revlon Colorstay Concealer
MAC Light Flush MSF
FLIRT! Bronzer


LIPS


None

I'm not sure what I used on my crease, I can guess and say it was from the UD Naked Palette? Anywho - another FOTD from my trip to Las Vegas going to the Lion King Broadway show. OMG - if you guys have the opportunity to catch this show in LV, go do so before December as it will be canceled, it was the best thing ever! Exactly like the movie but live and beautifully sang.
BEAUTIFULLY
! I think it's better than the actual film, forget 3D lol. It was the highlight of my trip.
CELLY