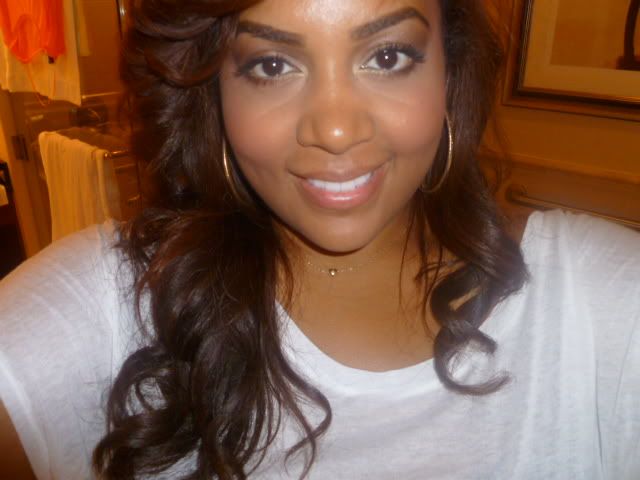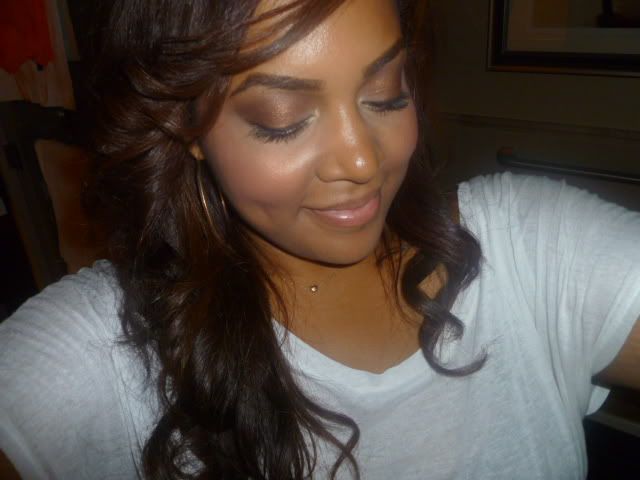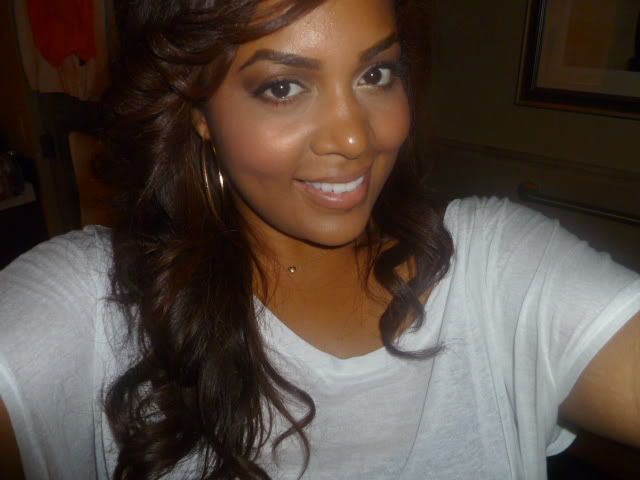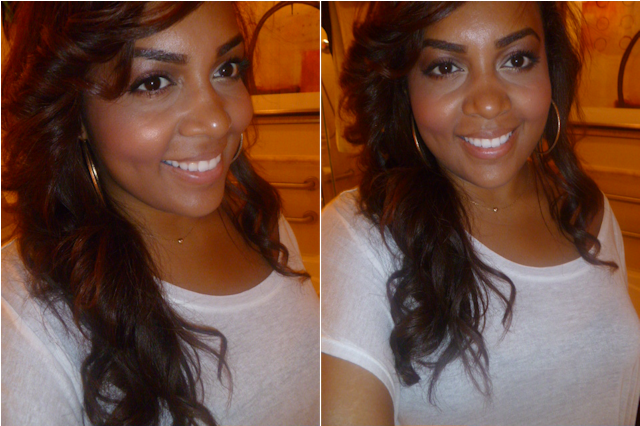 EYES
ELF Primer
Wet N Wild Brow Pencil
Wet N Wild The Gilded Age (entire lid)
MAC Dazzlelight & Gorgeous Gold (inner corners)
L'Oreal Voluminous Mascara
Eyeko Graffiti Liner


FACE
Revlon Colorstay Foundation
Bobbi Brown Color Corrector
Revlon Colorstay Concealer
CARGO Blush Highlighter - Pink
FLIRT! Bronzer


LIPS


None

Here is a quick look I did in my Las Vegas trip - my camera totally picked up the SPF in my concealer and the Cargo blush leaves me a bit ash (I won't be using that one often). Anyways this was insprired a bit by Kim Kardashian, I remember seeing a photo of her in a gossip mag I had and recreated it to my liking.
I love the bronzey look, very smokey, very Summer! Pop MAC Gorgeous Gold in the inner corner to enhance the look. If you don't own WNW The Gilded Age, any other bronzed brown shade of theirs worked, MAC Bronze is a good alternative too. I can't recall what I used to deepen the brown - I wanna say it was WNW Comfort Zone palette.
Just had my wisdoms pulled out Monday morning.
Being bed ridden with no TV = boredism. Sigh*
CELLY