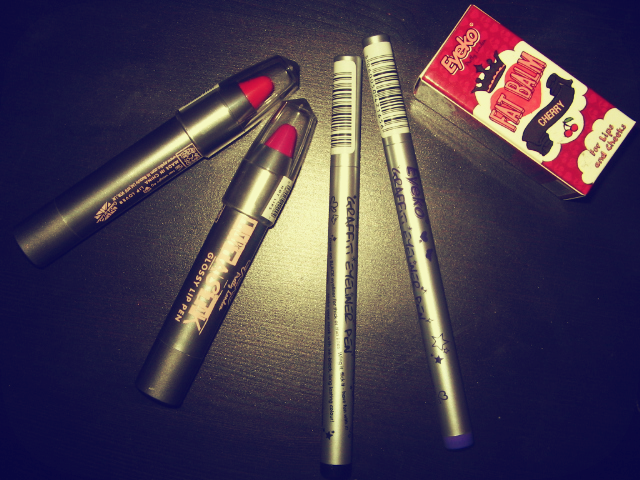 Liptastik Glossy Lip Pen | Hot Lip, Lip Lover ($10 each)

Fat Balm (lips & cheek) | Cherry ($10)

Graffiti Eyeliner Pen | Jet Black ($8)

Fat Balm (lips & cheek) | Cherry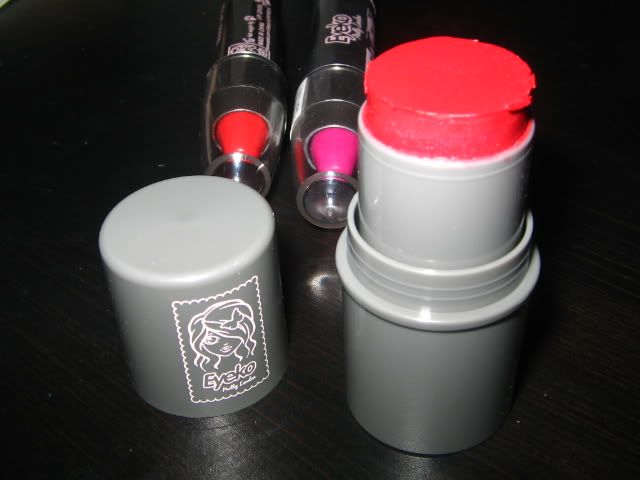 Liptastik Glossy Lip Pen | Hot Lip, Lip Lover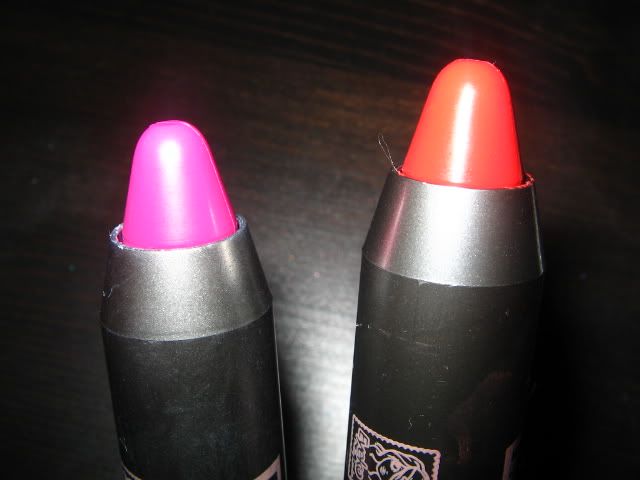 SWATCH
[l-r]
Lipstastik Glossy Lip Pen
| Hot Lip, Lip Lover
Fat Balm
| Cherry - Blended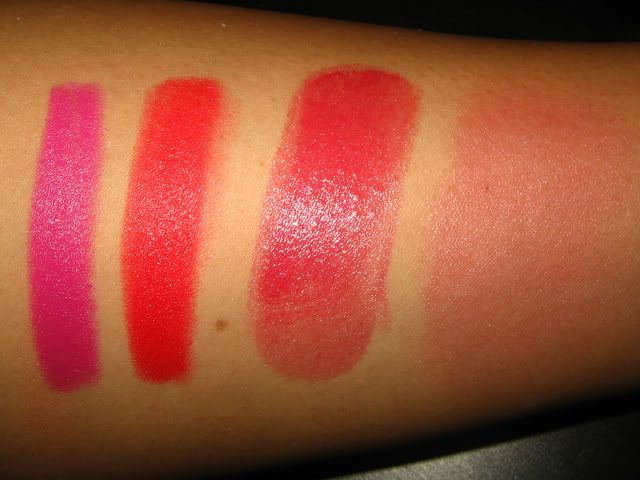 I was given the opportunity to review some Eyeko Items and it was geared for traveling on-the-go items, which is perfect to have before my trip to Hawaii.
Liptastik Glossy Lip Pen
Hot Lip - Bright Pink, slight blue undertone
Lip Lover - Bright Red, orange undertone
This was a huge surprise to me, I love the texture of these and opaqueness that it delivered. They remind me of NYX Jumbo Lip Pencils but the Jumbo feels more like a creme pencils (haha, I know that's a literal way to describe them) while these feel just like lipstick and glides on more easily. The outcome has a hint of sheen to it and with my swatch it took about two quick applications. The longevity is decent, matte lipsticks or stainer last longer but these sustained well and didn't bleed. I recommend.
Fat Balm | Lips & Cheeks w/ SPF in Cheery
This is a multi-purpose product, used as a lip tint and a blush creme. The texture is of a chap lipstick and opacity of that is good after several layers (I did 2 ) and dabbed it on once then blended by finger which resulted in a sheer, red color. Pretty nice although it looks a bit too shiny for me to dab on the cheeks but definitely a good things to have in your makeup bag for emergencies.
Graffiti Pens
I did a previous review on The Purple eyeko pen in
this post
. I have to say, I've been using this pen everyday since I've received it - in LOVE! Eyeko definitely needs to expand this product and have more retail locations in the US.
Have you tried any of these Eyeko products - any thoughts?
CELLY
Use Ambassador Code

E17270

and receive a free gift with a purchase of $20 or more.
*Disclaimer: These products were sent by Company PR for review consideration, this does not alter my personal opinions on said products.