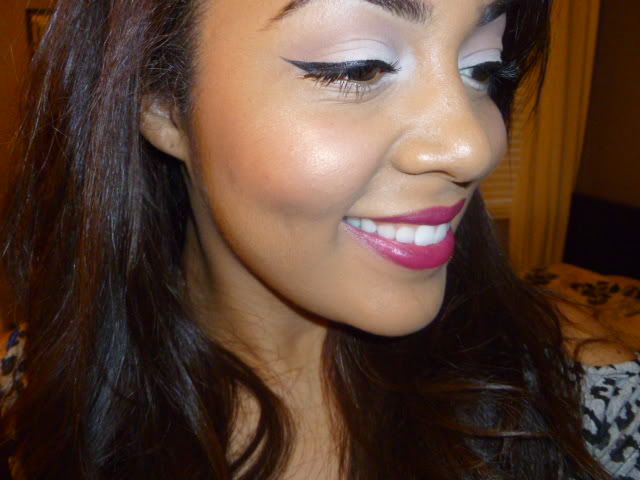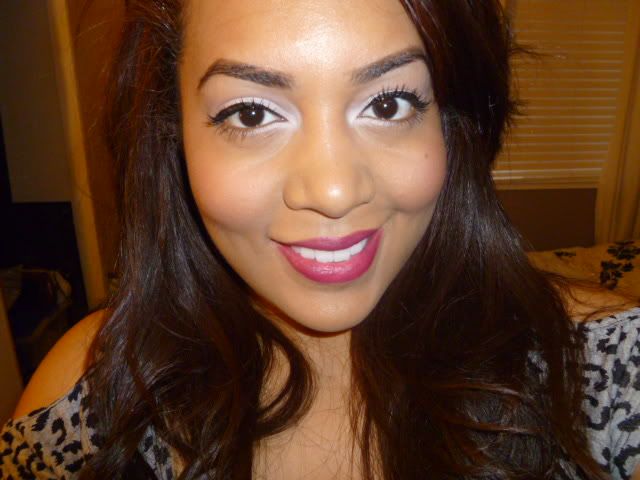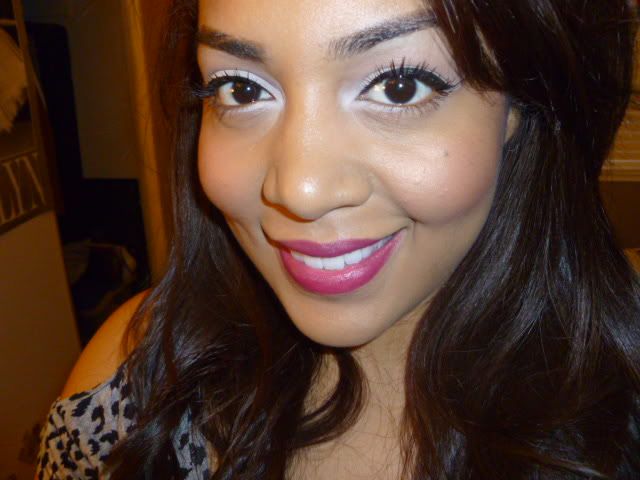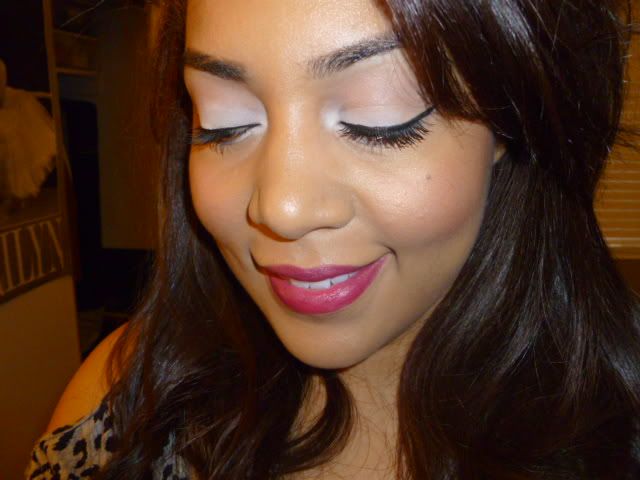 EYES
UDPP Eden
Wet N Wild Brow Pencil
Wet N Wild Greed & Vanity Palette
L'Oreal Telescopic Mascara
Eyeko Graffiti Liner


FACE
L'Oreal True Match Foundation
Bobbi Brown Color Corrector
Revlon Colorstay Concealer
MAC Jardin Aires p/m (highlight)
CARGO Blush Highlight - Pink


LIPS


MAC Rebel Lipstick

A quick, simple 10 minute look I did for going to the Casinos weeks ago using only the white/light brown eyeshadows in the Greed & Vanity Palettes. Rebel was my B2M item and it is a deep berry shade, a lot brighter in these photos but it is more deep and vampy. I love it! I just applied it real quickly and took shots before I blotted it down for just a stained look.
CELLY