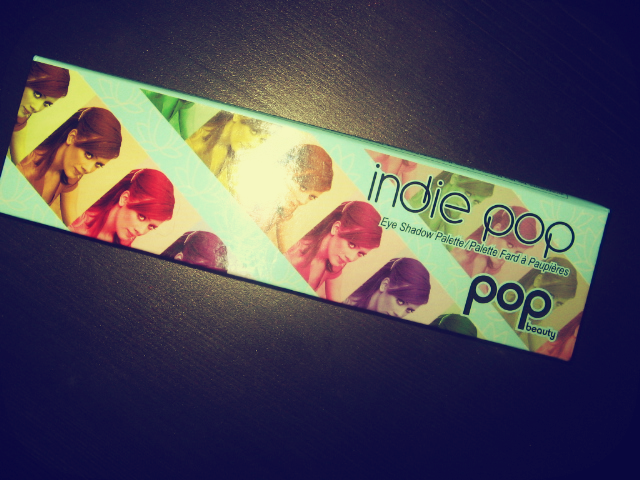 Swatched without primer and in corresponding order to the palette.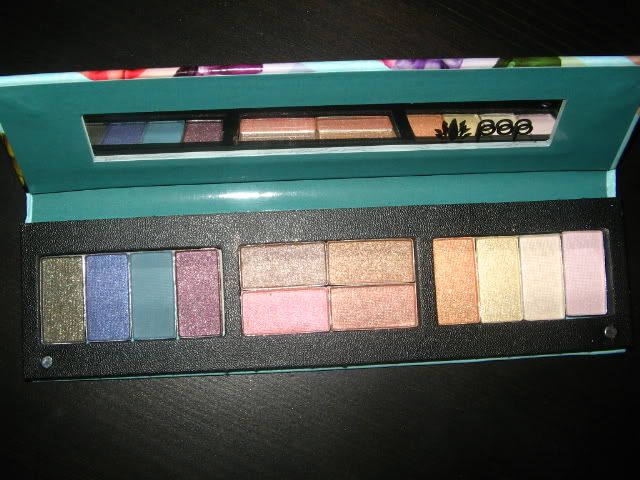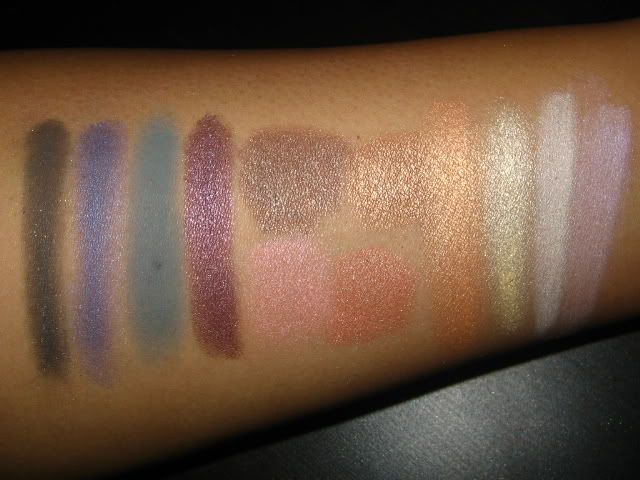 Color description taken from their website
.
Deep olive gold liner, popped navy blue liner, deep emerald liner, deep rose liner
Milky bronze, mocha bronze, sheer apricot, soft rust
Sheer burnt orange, glimmering white gold, eggshell white, soft lilac
It's a tiny, light weight palette and compared to my MAC palette, it's miniscule!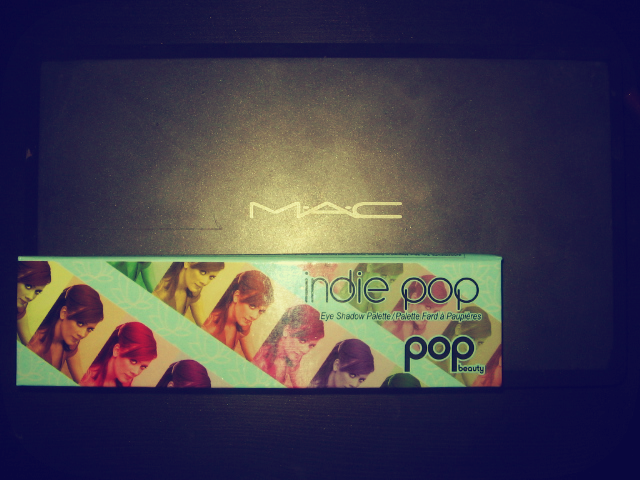 And how it looks inside my makeup bag.
A few weeks ago I popped (no pun intended) into Ulta and browsed a bit.
As some may know, I'm heading to Hawaii in a few weeks and wanted to get some travel items. Upon check out I saw these little palettes but thought nothing of it. I decided to check around again and noticed that my Ulta had a new Pop Beauty section and saw that these palette are for $10. I swatched it and totally loved it.
From my recollection they had another $10 travel size palette and a few other palettes. The brand in general looks promising, I do believe I've seen them in Sephora but my Ulta had a bigger range of their collection. Can't recall because I never pay attention to silly, childish package. Yes, child-like looking items make me steer clear from them. I guess it's that play-makeup thing as a child, kiddy packaging meant cheap products.
It swatched smoothly, a bit sheer but I'd still advise using primer and/or base for optimal color. The dark shade with gold flecks swatched differently on the first go, it does have a green undertone to it. Majority of the shades are of satin texture apart from the teal which swatched more matte. My complaint would probably be that the packaging isn't too sturdy. Overall I am really content with this and will definitely look into more of their items in the future.
It's an ideal palette to keep in your traveling makeup bag.
Will have another post on my undated travel items to Hawaii.
Has anyone else tried POP Beauty items - what's your opinion?
CELLY