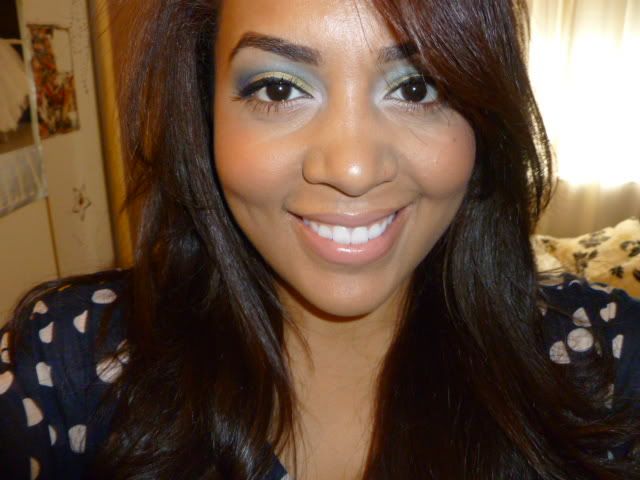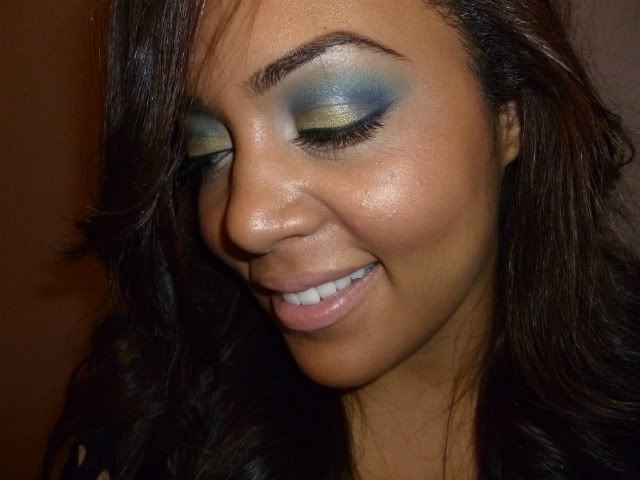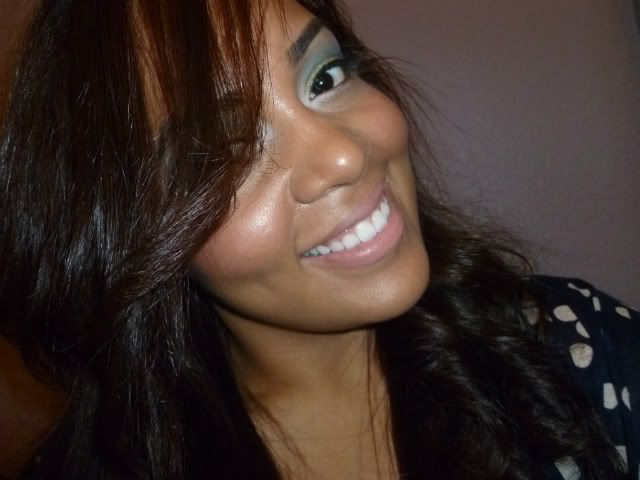 EYES
ELF Eye Primer
MAC Cash Flow Paint Pot
Wet N Wild Brow Pencil
Wet N Wild Earth Looks Small Palette
Wet N Wild Greed Palette
Wet N Wild Mascara
Wet N Wild Liquid Liner


FACE
L'Oreal True Match Foundation
Maybelline Fit Me Foundation (powder)
Revlon Colorstay Concealer
Wet N Wild Blush Berry Shimmer


LIPS


Wet N Wild Mega Last Lipstick Think Pink
Revlon Crystal Lilac l/g

So, I wanted to do a look using all WNW products as much as possible. I don't own their foundations so I didn't complete my challenge but overall I think I succeeded. Excuse me, but I just got a new camera and I'm not too happy with the outcome of FOTDs with it, making the color a little more paler - when IRL it was smokier and brighter. The palette is from their Dream Weaver '11 Collection. My FAVORITE palette out the collection. The dirty gold/olive shade is similar to MAC Cash Flow paint pot (my favorite too) so I paired it up together. I used the white in Greed palette for the inner corners of my eyes - has been my favorite shade to use in most of my looks.
Hawaii is next week - so all my post will be on schedule for the next 2 weeks, I apologize for not updating often or commenting on other and my own's blog. Life has taken a hold, sigh lol.
CELLY