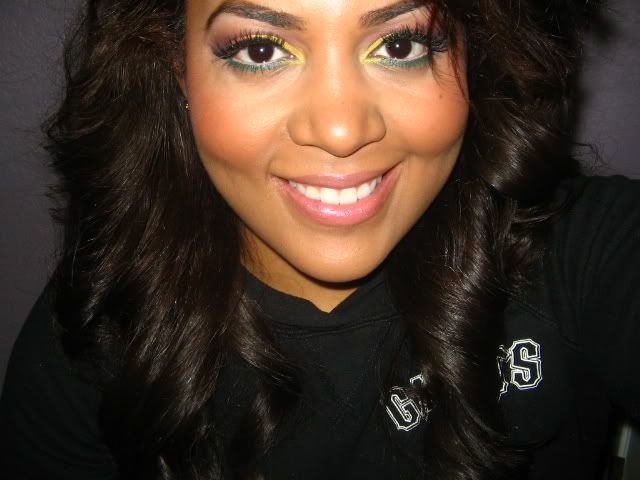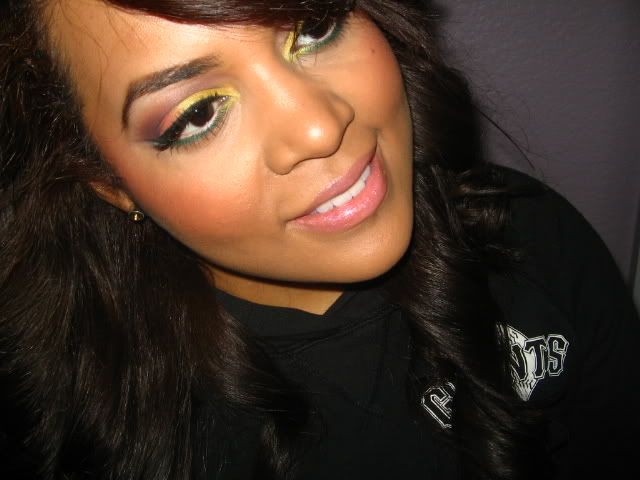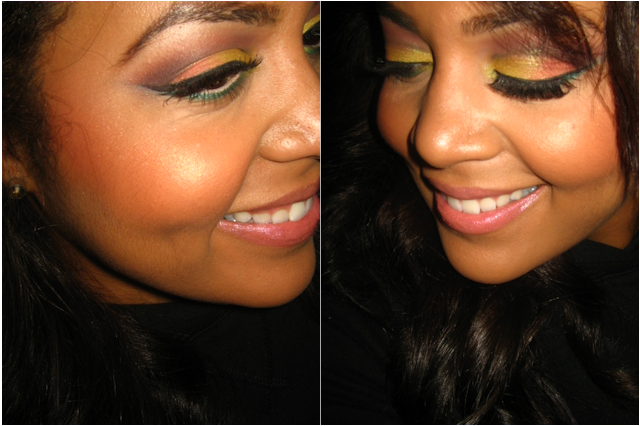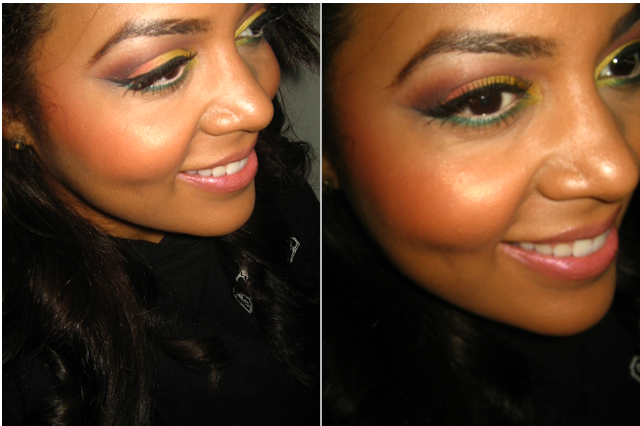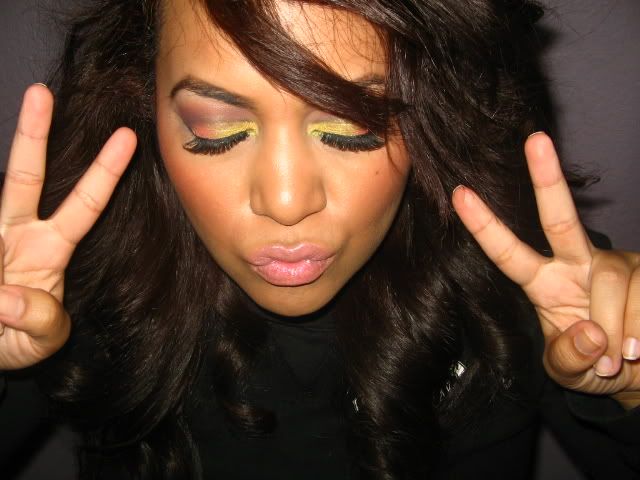 EYES
UDPP Eden
NYX Jumbo Pencil Black Bean
Wet N Wild Brow Pencil
MAC Sun Blonde (lid)
MAC My Paradise Blush (outer lid)
MAC Carbon (crease line)
MAC Malt (crease wash)
MAC Brown Script (crease blended)
MAC Surf USE (lower lash)
MAC Sketch (crease deepen)
L'Oreal Telescopic Mascara
Prestige Liquid Liner
Ardell Lashes
Stila Topaz Liner


FACE
L'Oreal True Match Foundation
Maybelline Fit Me Foundation (liquid)
Maybelline Fit Me Foundation (powder)
Coastal Scents Concealer Palette
MAC My Paradise Blush


LIPS


NYX Abu Dhabi matte cream l/s
Revlon Crystal Lilac l/g

Happy First of the month!
Thank you everyone on the congrats - you'll be seeing me on the website once they fix their servers. Haha, Yay! Anywho, I wish my camera hadn't made the makeup looked washout and the crease cut barely visible because it was super vibrant in person - need to force myself to use natural lighting. But I absolutely adore this collection - I might go back for Saffron since it's been on my mind lol. My Paradise Blush as an eyeshadow looked really pretty in person next to Sun Blonde, everyone should definitely try out that combo!
CELLY