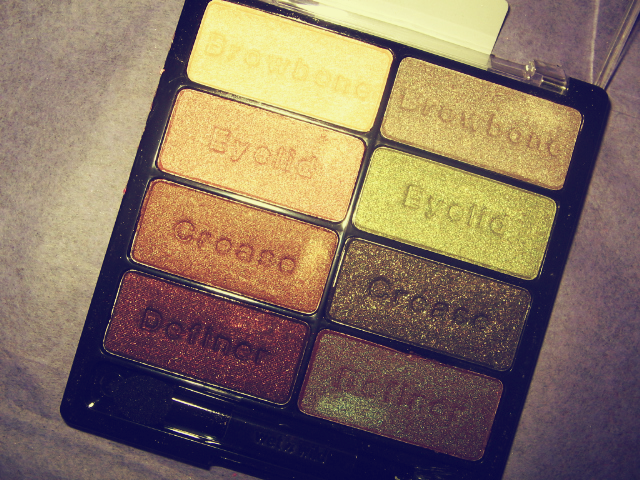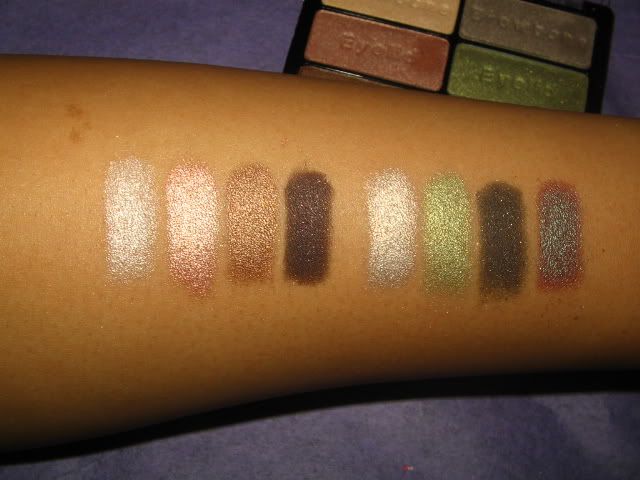 Wet N' Wild Comfort Zone - 8 Shadow Palette
$4.99 Walmart (sold in Walgreens, check local drugstore)
Swatches are done with no base and duplicates are closes matches I have in my personal makeup Collection. Mainly MAC Cosmetics.
Dupes are on top while WNW are beneath them.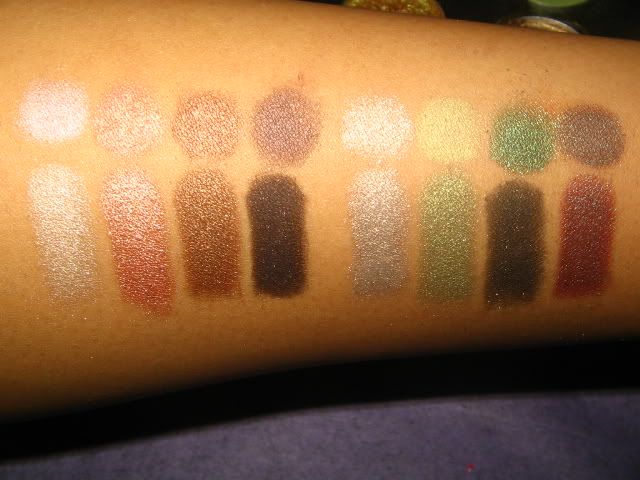 LEFT - DOWN
1. BROWBONE - MAC Dazzlelight or MAC Vanilla Pigment
2. EYELID - MAC Tan Pigment
3. CREASE - MAC Bronze
4. DEFINE - Urban Decay Hustle


RIGHT - DOWN
1. BROWBONE - MAC Vex
2. EYELID - MAC Juxt
3. CREASE - MAC Humid
4. DEFINE - MAC Club

Under
DEFINE
(left side), the closes dupe was Urban Decay Hustle but the WNW is much more darker and I had no brown as deep as that shade. Under
EYELID & CREASE
(right side), both my dupes were lighter in shade as well and the Juxt dupe is more green while Juxt is a pastel looking version. And the
DEFINE
Club dupe look alike in the pan but the WNW version has more green understone.
Hope that was helpful to some.
These shades may not be an exact match but if you're looking for an alternative, it's the perfect green palette for budget friendly folks. A lot of the shades to me are unique and more pigmented than some of my MAC so it's a must on anybody's makeup collection.
Found any dupes for Comfort Zone - care to share?
CELLY