I LOVE WEDGES!
Since I've mention I suck in walking in heels, I use wedges as a substitute for better support and balance and also practicing walking with height. These few items have been purchased some time ago to recently.
GUESS Tan Wedges
Purchased:
Ross
Cost:
~$35
I love these, especially gladiator kinds because of my wide foot - it's easier to adjust in comfortability. Madden Girl had some at DSW but I never purchased them so when I saw these at Ross a month ago, I jumped at the chance and grabbed them.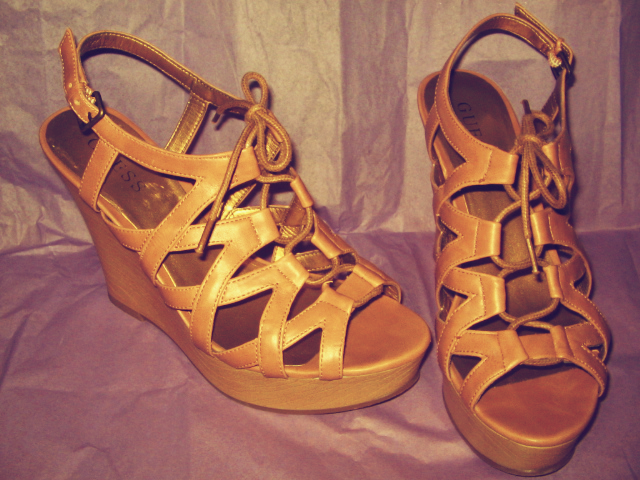 MIA Black Wedges
Purchased:
Macy*s
Cost:
$20 with Coupons
I bought this back in December 2010 but never photographed them. I saw them about a month ago at DSW still so maybe some might have luck in finding them. They're decently comfy but no support on the front area so I became tired wearing these quickly. Still love that they end in the ankle like booties and are adjustable to foot width and the pleather feel, very light weight shoe.
I see
FOREVER21
has similar ones.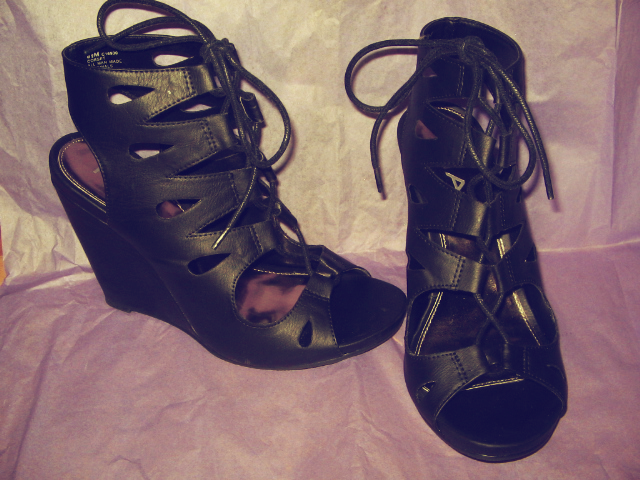 FOREVER 21 Wooden Clogs
Purchased:
Forlove 21
Cost:
~$25
I love these too - surprisingly comfy even with the wooden platform. Unfortunately they didn't or don't carry half sizes so I had to go up to an 8 from my 7 1/2 foot but otherwise it's true to fit if you're a single size. I love the details and the material feels like soft pleather. Although the prices for Forever 21 items are ridiculously high, they have come out with pretty nice knockoffs and some made better than others.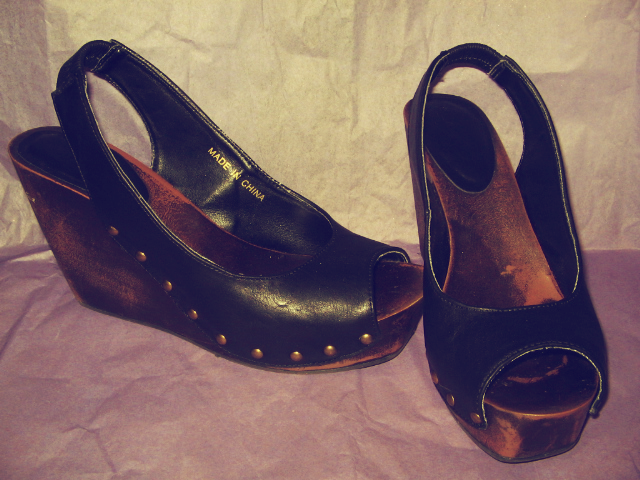 H&M Espadrilles Flats
Purchased:
H&M
Cost:
~$7 Each
These are my most comfy flats and I always loved Espadrille flats so I was happy when a month ago I saw H&M carrying them at really cheap prices in different colors. Perfect for the upcoming warmer seasons as it has that beachy look. I picked up another pair some weeks ago and saw they were in the clearance section so best be quick to pick these up before new inventory comes in.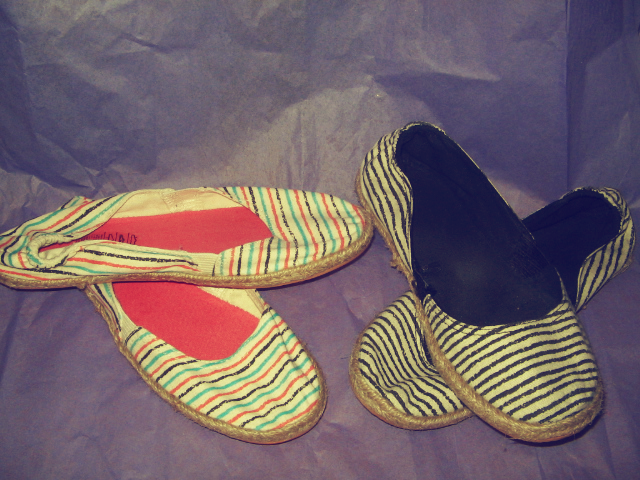 So there we have it! Hope you all enjoyed this post and get to shopping...
CELLY