Hello everyone, long time no write!
I bring for you my MAC haul from their Surf, Baby! Collection.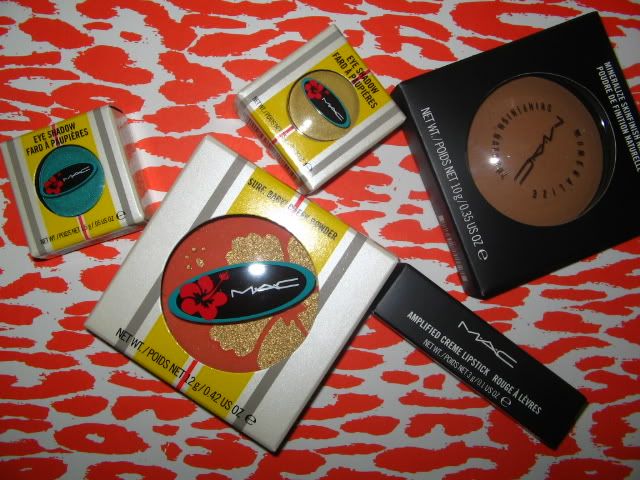 In my area I purchased the last of My Paradise Cheek Powder, the SA said these were sold out quickly everywhere and it was barely over an hour after opening. I also got Sun Blonde & Surf USA eyeshadows.
Plus Impassion lipstick & Mineralize Skinfinish from the perm line (not swatched).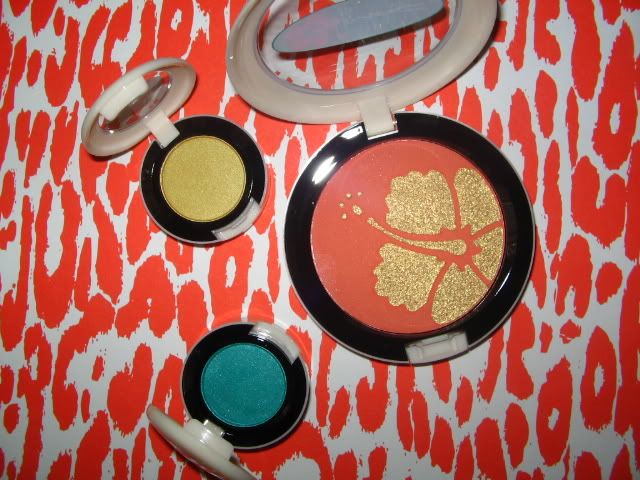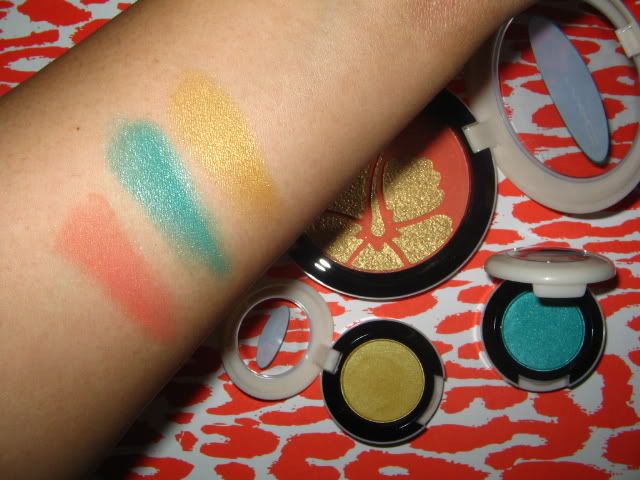 Quick run down of the items and overall collection:

My Paradise
is a coral, orange shade with gold sprayed overlay.
I personally am not of fan of the gold so I'm happy it's only the overlay. I'm starting to own a lot of orange blushes and what I like about this one in particular that it's less intense and as bright so it'll look great as a natural flushed, sunkissed color against the skin.
Surf USA
is a teal frost eyeshadow & Temptalia listed it as similar to Newly Minted, which I use to own but HATED it and gave it away but I loved the color. The shade is very pretty and swatched nicely.
Sun Blonde
is a mustard frost eyeshadow, to me it is unlike most yellow/gold shades I've seen. I like the uniqueness of it and seems like a darker version of Going Bananas. Would pair up gorgeously with a wash light brown like texture or arena on the crease and Sun on the lid.
Overall the collection is okay, the shadows could be duped apart from Sun Blonde. Saffron looked really gorgeous but I knew on me would resemble Brown Script in a way, just more red understones. The lipsticks were nothing interesting as were the glosses. The bronzing sticks looked interesting, a little definitely goes a long way but I personally wouldn't wear it.
Did anyone pick anything up from the collection?



CELLY