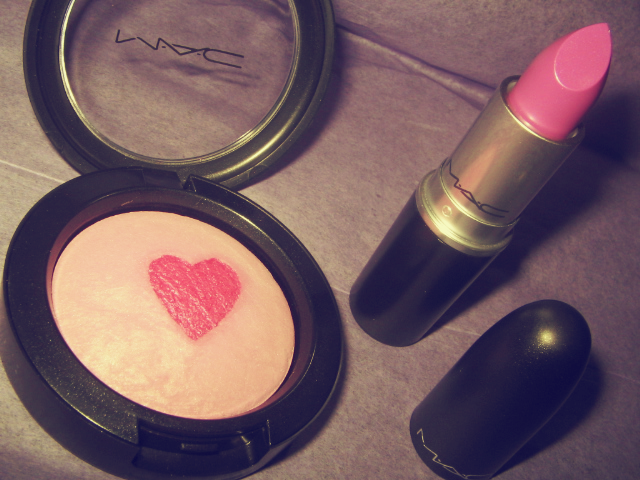 Sakura Blush & Play Time Lipstick
I purchased these two items the day the collection came out bright and early in the morning. Tell me why, I swatched all the lippies and was impressed with
Candy Yum Yum
but did not get it. SMH. I went back a week later and of course it was sold out. The MA said that honestly it didn't look well on most people she saw so I wasn't missing out on much. I'm a lipstick girl and as I've gotten older I like keeping it classic with winged liner and bold lips - so even with her saying that, I still feel remorse about not picking it up that day. If any lovely readers have a spare I can purchase off of, would make my day!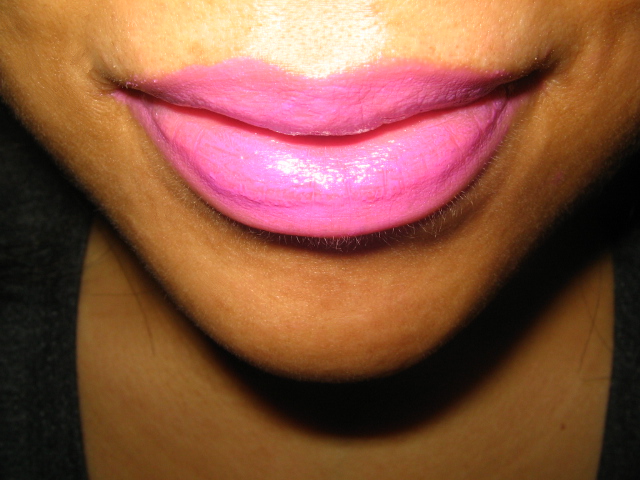 Play Time Lipstick
Cremesheen
I wanted a purple lipstick for the longest and all the ones that MAC had released never quite lived up to my expectations. Either it wasn't wearable or just not enough. Play Time is really pretty and actually reminds me of their permanent lipstick
Up The Amp
but with more pink undertones and goes on sheer. My photo makes it quite pink but I assure you, it's lavender. The shade pairs up nicely with MAC
Magenta Lip liner
.

Sakura Mineralized Blush
Frost
After reading Temptalia's review on the blushes, I was afraid it would be powdery and sheer as she mentioned. When swatched at the store it was but I think it's all about the brush you used. I was DYING for a purple blush and oh em gee this blush - I LOVE! I use my ELF Flat Top Studio Blush Brush and a little goes a long way. None of that sheerness or powdery effects at all. I'll have to do a future FOTD using it but thus far it has been my everyday blush. The bright magenta heart in the middle really adds more intensity while the lavender softens the whole look. I wanted to get Miss Behave but I was afraid it would be to chalky on me.
What were you favorite items off this collection (I'm sure CYY was one of them)?
CELLY