I took advantage of Walgreen's 40% off Maybelline Cosmetics awhile back and bought me the new Maybelline Fit Foundations. I came out on top with paying around $10 for both!
2nd Photo is with Liquid only
3rd Photo is with Liquid and Powder on top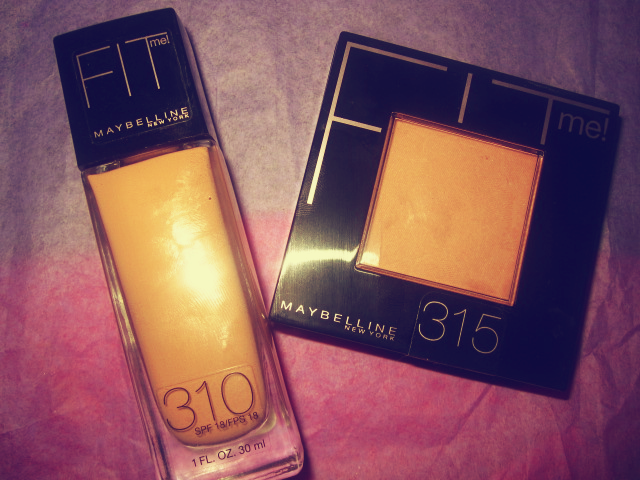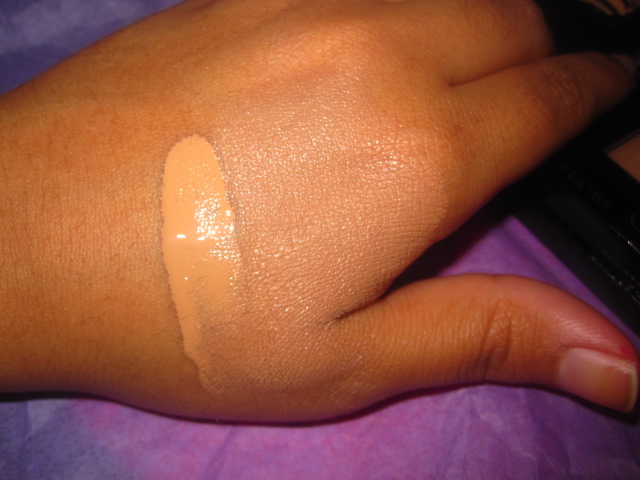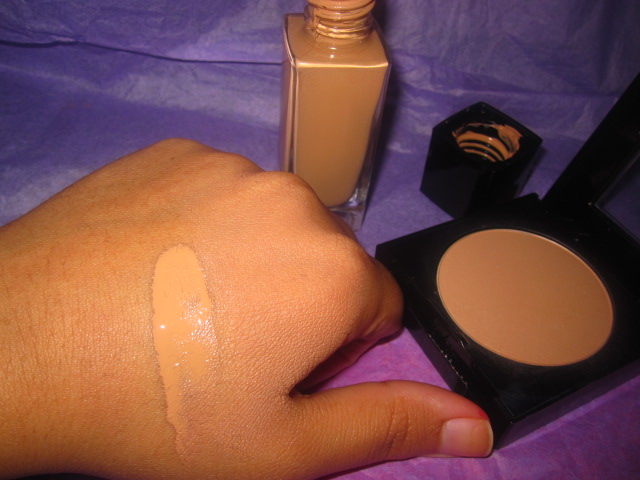 What they said
No oils, no waxes, no nonsense
Natural coverage that leaves skin the way it was meant to be…fresh, breathing, natural
Exclusive translucent base and lightweight pigments allow skin's natural highs and lows to show through
Non-comedogenic, dermatologist-tested
I did buy very light shades as I'm still in my "winter" mode and since we've had an unusual extended winter, I've become paler than my normal self would. I'm normally a NC45 in Summer or NC44 in Winter (for reference) and I was picking up shades ending in "beige" because I was so not tan haha. Anyways, their color range was passable although the more darker shades already looked oxidized and one even look purple to me so there wasn't an exact "Fit" for me so I improvised and bought 310 liquid foundation because it was as close as I can get and a darker powder in 315 figuring I can match it better. In hindsight I could've gone darker in the powder because I apply it sheer but whatever.
It took me awhile to really review this fully and here's what I think:
The Good
- The powder is definitely a win for me because it did even things out, I only applied it with a kabuki brush for sheer coverage and to act as a setting powder. Made my face a little matte which is what I was looking for. The last photo you can see the difference it does. Have not tried this for heavier coverage but it won't go past medium-coverage at best.
The Bad
- Well, the liquid foundation did make me end up breaking out a bit after continuous usage. Nothing major like MAC but a breakout is a breakout. I have really,
really
sensitive skin so I'm leery on trying things for me when others have worked, even when things say "non-cosmedogenic". Another thing is this felt cakey on me. I'm seeing a lot of reviews and raves saying it felt like second skin or blah blah. This felt like Leather Face's skin if anything. And it enhanced my pores - not cool. I do like it when I apply it super sheer but still can't help like it being heavy for me. On the upside, the coverage is good and blended easily but I wouldn't wear it for everyday.
This is based on my personal experience but I would see and try it out for yourself. Would I purchase again? No, but it has worked well for others. I personally use L'Oreal True Match for years and it's the only foundation to never break me out and matched my skin tone a lot better, granted it doesn't last long on the face but I rather have runny makeup than look cakey or develop acne. So I would advise to use with own discretion and definitely take advantage of any sales your local drugstore may have.
What are your thoughts on Maybelline Fit Foundation?
CELLY