Hey - I'm somewhat back to bloggin'
March was full of birthdays (including my own) and just a bunch of ridiculousness.
During it all I ended up loosing my Canon camera that my mom bought for my birthday last year so I am really upset about that. I have to resort to my old camera (only takes batteries, bleh) I gave to my mom and my iPhone :Saddens me to think about it, barely lasted a year. Which I totally must say never buy anything small and black - gets lost so easily! That can almost be a dirty joke but eh...
So here was a look I wore to go shopping in some weeks back - nothing special, figured I haven't done an OOTD in forever. & with my new bag from Target...around $35, they had different colors too, really cute.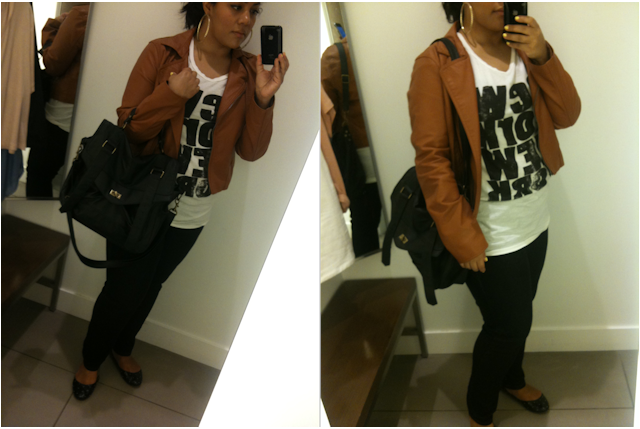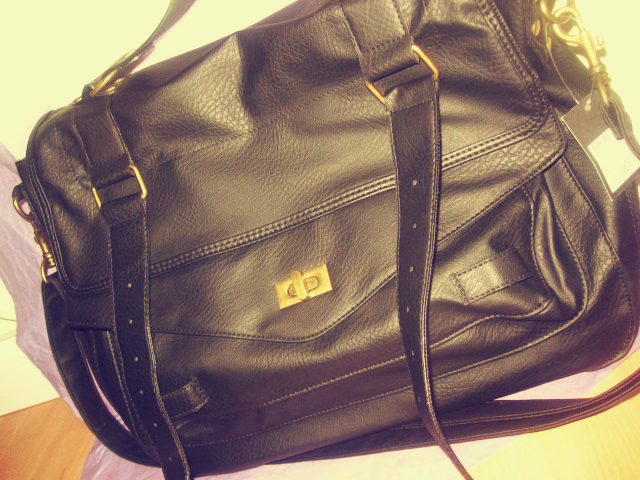 Jacket & Satchel
Target
Shirt
H&M
Jeans
Forever 21
Flats
Macys
Earrings
Torrid
CELLY