Through other bloggers I discovered
Birch Box
. A monthly service that let's you discover new items for just $10 - either sample or full size items with a monthly theme. I saw the awesome things people were getting so I went for it. A lot like
My Pretty Pink Box
- which I might probably sign up for too but I believe the main difference is the monthly theme by Birch.
Since I just received the items I'll show you what was in it without detailed reviews. I must say the packaging is gorgeous and I love the card they send with information about the monthly theme and each item you received. From what I know everyone gets something different of similar products. Unfortunately it took 2 weeks from my emailed shipment to receive the items.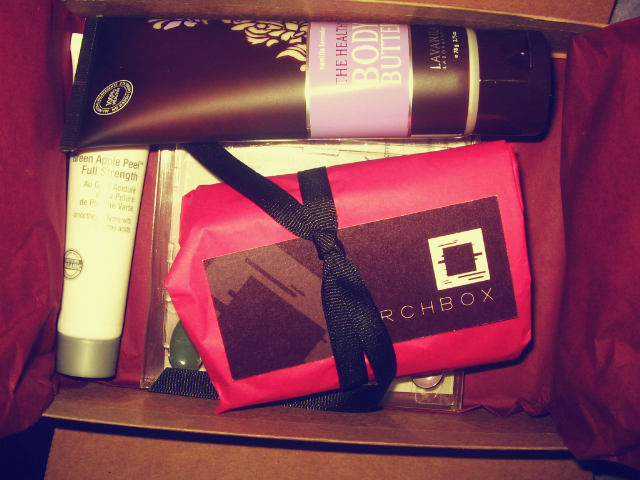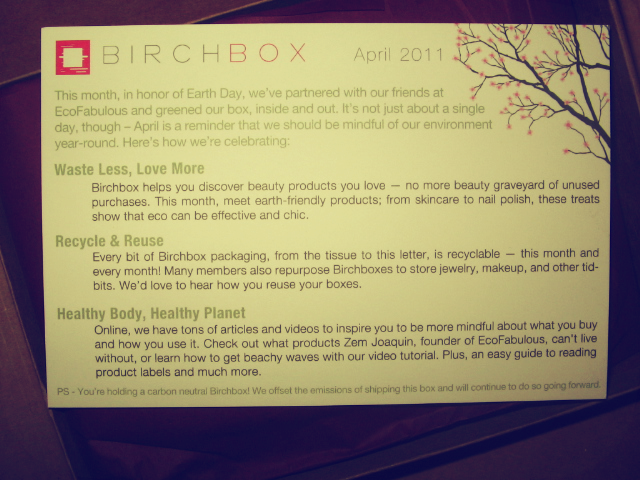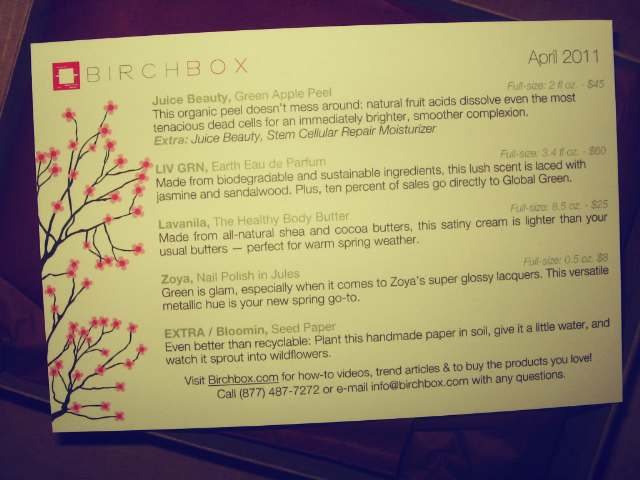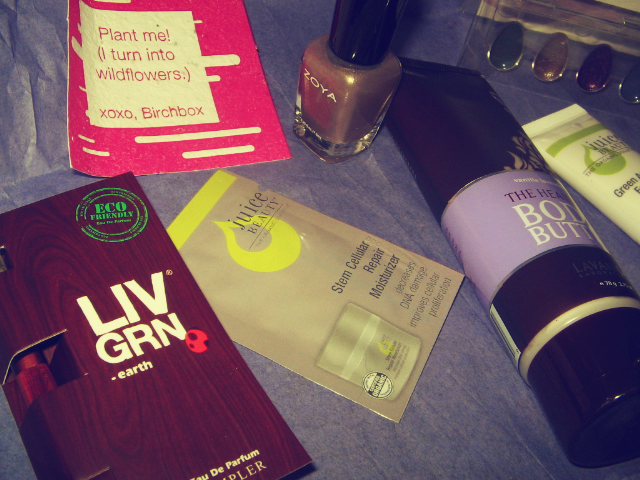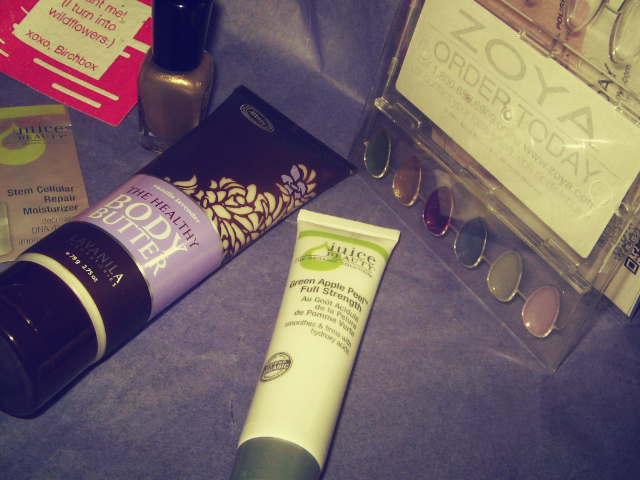 I love paper with plant seeds in them! What a cute and clever idea!
Anyone else got their Birch Box - how'd you like this month's theme?
CELLY