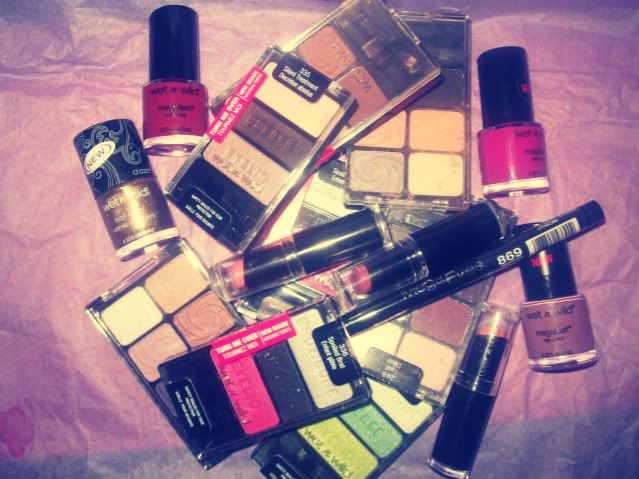 In thanks to my followers and readers I'm running a giveaway.
The prize for the includes a huge Wet N' Wild Prize pack (not all in the photo) or $25 Gift Card of choice between: MAC, Sephora, H&M or Forever 21.
EDIT: Added $25 Giftcard instead of Eyeko Polishes and changed some rules.
EDIT: Removed Contest portion - still three winners will be chosen!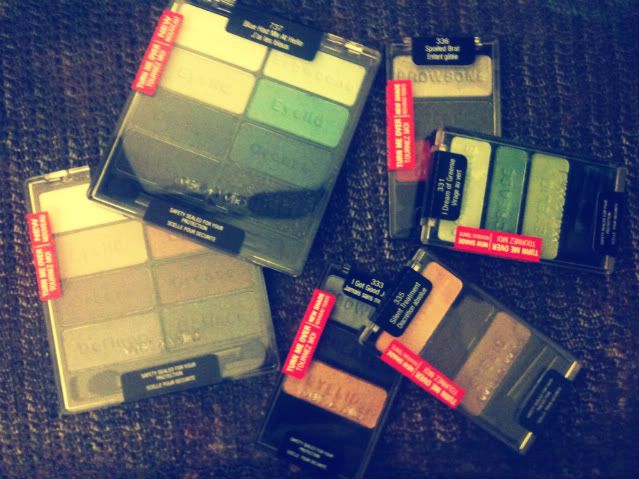 I'll make this simple as possible :)
GIVEAWAY
-Write "Giveway" & briefly tell me your biggest makeup pet peeve.
-Leave your email and blogger link (if you have one).
-Say which Prize Pack You Want!
RULES
-Open internationally - anyone can enter.
-Must be a follower to my blog through blogger or bloglovin'.
-Both ends on March 31st, 2011 PST 11:59PM. Comments will be closed afterwards.
Enter once only and check to see if you followed the rules.
Additional Entry for Giveway
-Retweeting Contest with link back or blog posting will make one additional entry. Make a separate comment post to link back or show your corresponding tweet. (3 entries total possible)
WINNERS
-3 winners
-Giveaway winner will be chosen in random.
-If winner doesn't reply by email in 48 hours I will be forced to choose another person.
Email at CellyAnnabelle@Hotmail.com (click contact) for questions.
Please follow the rules to a tee - or it'll be deleted as they'll be checked before being approved :(
If you don't see your comment, just re-comment correctly so you can still have a chance. :)
PRIZES
Prize Pack #1 (WNW)
Petal Pusher (8 Shadow Palette)
Blue Had Me (8 Shadow Palette)
Spoiled Brat (3 Shadow Palette)
Silent Treatment (3 Shadow Palette)
I Got Good Jeans (3 Shadow Palette)
I'm Feeling Retro (3 Shadow Palette)
Lipliner (1)
Brow Pencil (1)
Nail Polish (1)
Blush (1)
Lipstick (1)

Prize Pack #2 (GC)
$25 Gift Card of Choice

Extra Random Prize #3:
3 Eyeko Polishes
Revlon Runaway Nail Pack




GOOD LUCK!
Don't forget to follow my NEW twitter account MakeupByCelly and retweet this contest!
CELLY