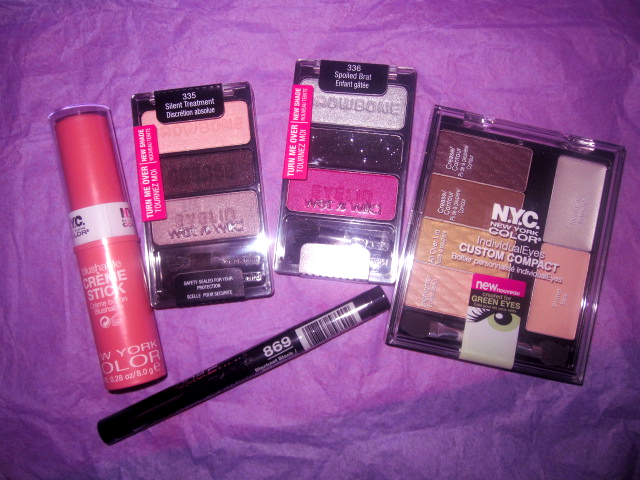 NYC Creme Blush Plaza Pink, WET Palette in Silent Treatment & Spoiled Brat, NYC Individual Eyes in Green, WET Mega Eyes Defining Marker Blackest Black.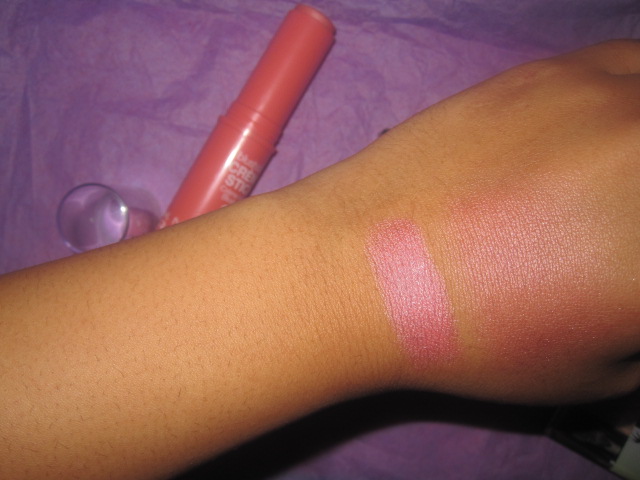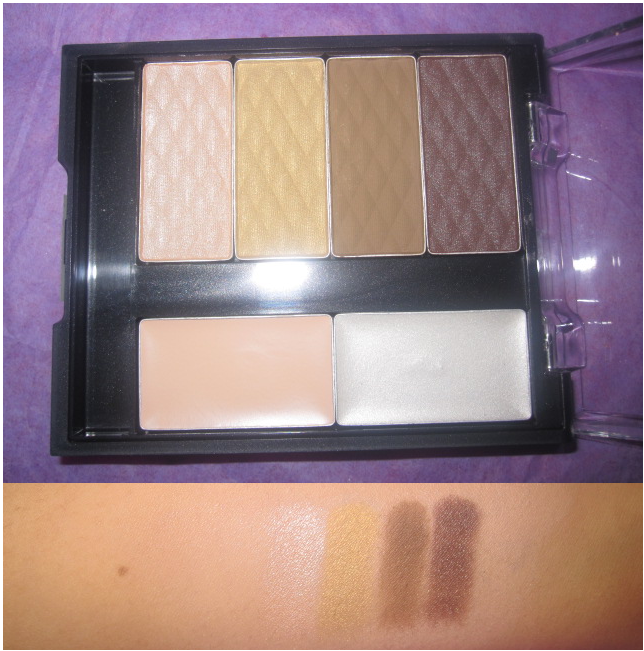 Here is my small haul from Rite Aid. I'm out of the whole WNW loop-hype. They had all the new trio but I only picked a few I would definitely use and some for an upcoming contest I'll be holding. I didn't swatch the WNW Palettes because I'm sure there is many out there.
NYC Creme Blush in Plaza Pink
- I actually bought this months ago when they first came out. The shade is on the Coral side than pink. The way I apply it is rubbing the stick on the cheek and blending. The stick is not fully creamy were it takes some rubs for color to collect which is annoying because it tends to rub foundation off too in the process, not a fan of that but the color is great and does have good build-up.
NYC Individual Eyes Green
- The brand seems to try to compete with WNW with their version of a palette. Their scheme is based on eye color, this one is recommended for people with green eyes. It comes with an eyeshadow primer and highlighter. The primer itself is good for base - slightly opaque, not sure about creasing. The colors blend well, I'm a fan of the brown but WNW still by far is a step up.
Wet N' Wild Mega Eyes Defining Marker in Blackest Black
- This is really awesome buy, the felt doesn't bend like most liners I use and it was really hard to rub off which is awesome. The best thing is the tip doesn't fray and is still enough, I was able to draw on my hand very detailed.
CELLY