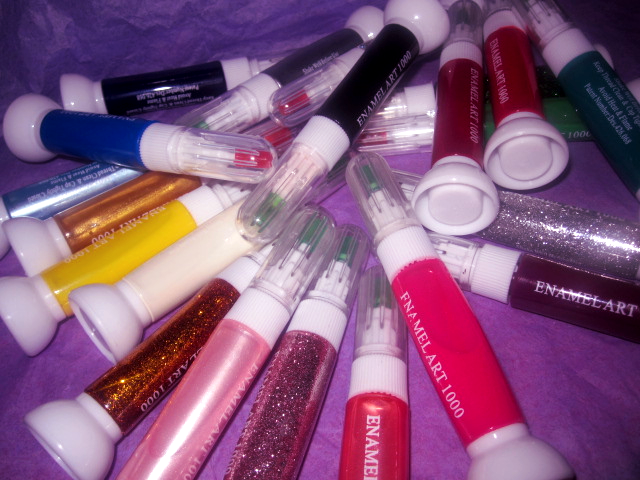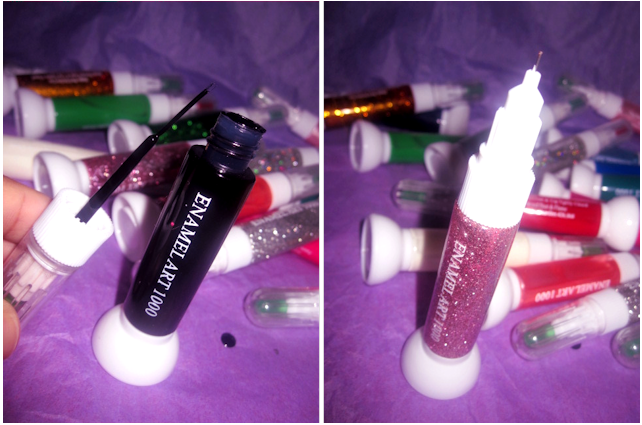 I've really been into nail art especially the ladies at
WAH NAILS
have created. I like simple polish but there are just times when the creative juices want to flow and their designs are sick and so cute.
Around the New Year I was searching for affordable nail pens and found some on eBay. It took about 3+ weeks for the package to arrive and the brand in Enamel Art and it came with 24 different shades. It all cost around $19 including shipping. The pen is two-way, the twist off cap holds a thin brush and under the cap holds the pen. The flow from the pen is pretty decent, I was able to make designs and it dried very quickly. I'm really happy with the purchase.
I then bought Sinful Polish in White and Essie Matte About You. I think my next purchase is from
Wet Paint
. Ugh, I LOVE Pastels - and their concept is so cool. Expect many nail post coming from me soon.
CELLY