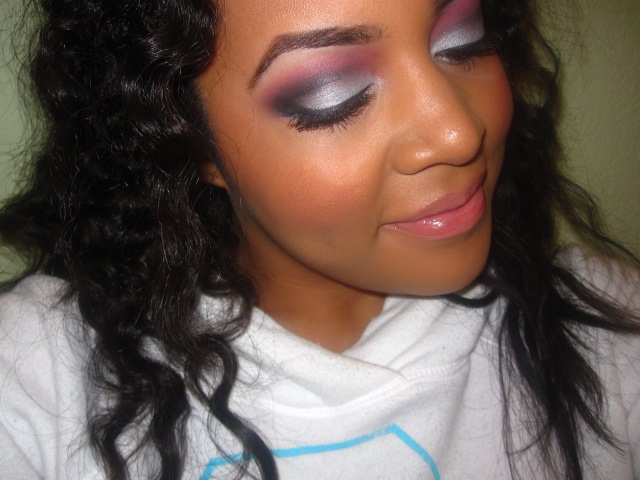 Here I did a look using nothing but Wet N'Wild
Spoiled Brat
trio shadow palette and mostly all drugstore products.
Dupes:
Pink
- MAC Fuchsia pigment
Black
- MAC Black Tied
Silver
- Electra, Idol Eyes
If you don't own those colors, I suggest to pick this trio up. I experienced a bit of fall-out with the silver but none the less all the shades are well pigmented and true to color.
EYES
UDPP EDEN
WNW SILVER (lid)
WNW PINK (crease wash)
WNW BLACK (crease outer v)
Telescopic Mascara
Prestige Liner

FACE
L'Oreal True Match Foundation
L'Oreal Spa Concealer
L'Oreal True Match Blush
LIPS
WNW Pink Matte Lipstick
NYX NUDE Lipgloss
BROWS
Wet N' Wild Brown
Don't forget to enter my Contest & Giveaway.
CELLY