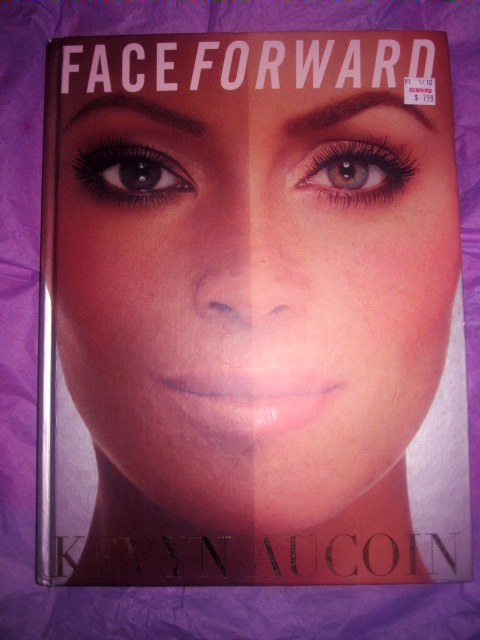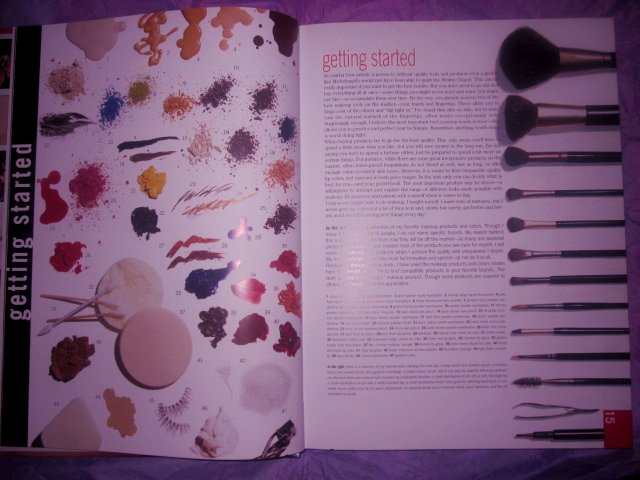 Over a year ago I picked up this book at my local bookstore for only $8. I was really into finding resources to hone my skills in a different level apart from daily makeup or makeovers.
Kevyn Aucoin's Face Forward is a fabulous book for any upcoming makeup artist. It's mainly on transformation. The first pages recommends products to have in your personal or working kit but doesn't specify which brand, mostly a brief explanation on each usage. My favorite parts are the transformation of celebrities to other iconic figures. Such as: Calista Flockhart as Audrey Hepburn. Gwenyth Paltrow as James Dean (yes, that's her!). Then it has everyday transformation on regular women (of different skin color) with detailed steps to transformation on different era periods.
The only gripe is that they never say what product they're using. It's along the lines as, "deep purple, cream foundation..." and so on.
Definitely recommend for those who want to go into theater makeup, print or those who simply love dramatic makeup and recreating certain iconic images - as this book is more geared towards that audience and doesn't have many everyday makeup tips, especially for beginners. But it does make a wonderful addition to any makeup lover's collection.
CELLY