I buy jewelry and never wear it.
I suck. But I figure I will one day - haha.
Thankfully ForLove 21 (Forever 21's accessory store) have pretty things at a reasonable cheap price. But this year I notice they followed Gossip Girl's closet and have necklaces the size of chandelier and me being fashion novice, have no idea how to wear them. So I skip necklaces entirely and go for ear wear.
Price ranges usually from $3.50-$7 US.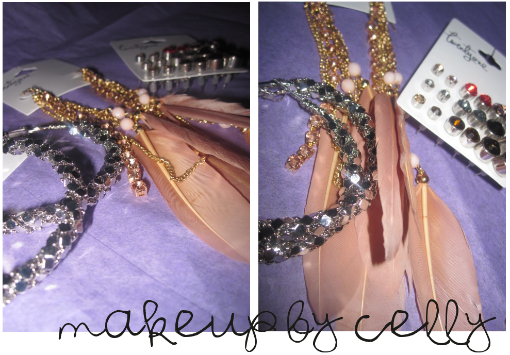 Blingin' Hoops
- Easy to put on, I have tons of hoops! LOVE hoop earrings.
Feathered Dangles
- Thinking of actually wearing these to a wedding, hopefully the outfit pulls together.
Diamond Studs
- I buy them for work, I love all the pretty colors... the neutral ones look so cute on. I've bought 2 different packs already since I loose them quickly.
What's your favorite type of Jewelry?
Celly