Hi!
Today I have a fun FOTD for a contest held by insanely gorgeous
Rubey
who I wish owned her closet and thick ass hair. (Go back on FB haha). She's holding a contest inspired by Monochromatic, meaning using one color for your entire look. I choose to use all variations of pink! It reminds me of Katy Perry, Nicki Minaj and Lady Gaga type of kookiness.
Katy Perry - Fireworks
And may I add - I miss doing contests. The makeup blog community use to do them so often, now it's nothing but giveaways - which is fine, but I like a good competition and doing something creative involving what we love! Plus, you all know most of your followers just follow for giveaways and never come back again...'til a next giveaway haha. So I enjoy seeing the actual involvement - I dunno if I'm alone in thinking this? Enough rambling...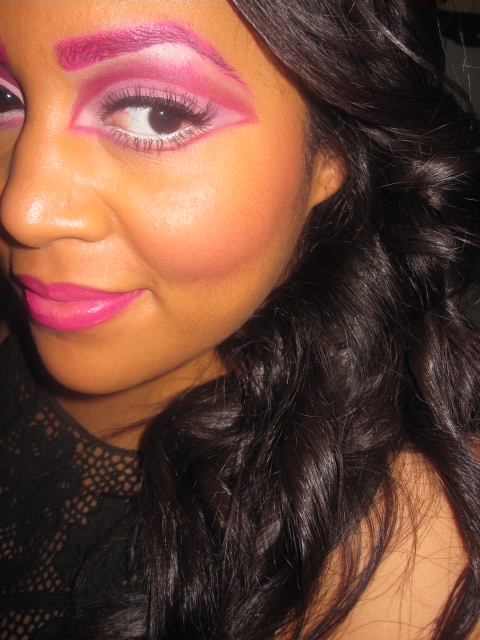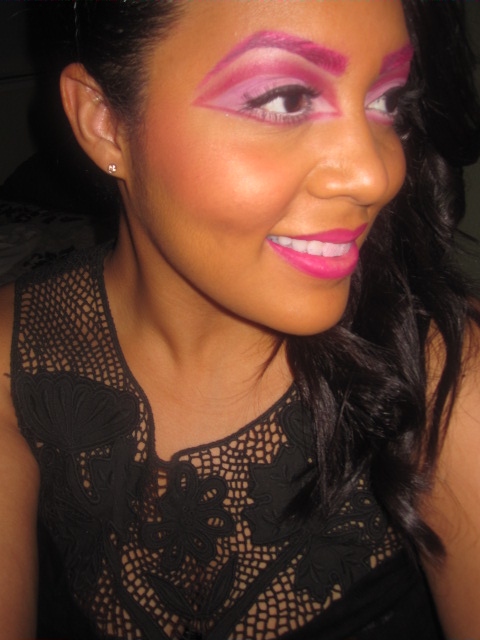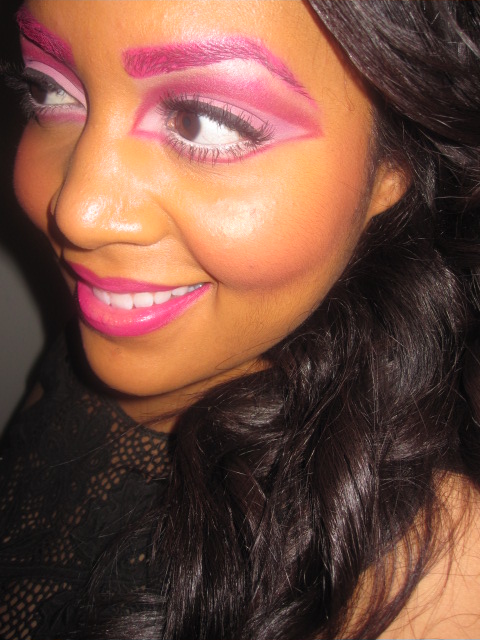 FACE -

NARS Cadiz Matte Foundation, MAC Dollymix Blush


EYES -

MAC Perky p/p, Coastal Scents Colleen's Dream p/m (lid), MAC Yogurt (lower lashline/inner eye corner), Sushi Flower (the lined crease/lower lash), Girlie (highlight) NYX Pink l/l (eyebrows), Ardell Lashes, L'Oreal Voluminous Mascara, Prestige Liquid Liner, Benefit High Brow (waterline)


LIPS -

Real Colors Petal to the Metal (outer lip line), NYX Pink (mid lip gradient), Flirt! Gloss (inner lip)
CELLY