Happy New Year Eves!
I have not done these monthly favorite beauty products because it rarely differs. I'm those that stick to what works... and plus I was so broke this year I didn't buy many makeup to brag about ha. But funnily enough, majority of the products used were mainly bought this year. Hmm, Celly. Haha. I separated it into two categories: High End & Low End Makeup. And basically these are items used very often/daily and several Holy Grail items I've always relied on.
HIGH END ITEMS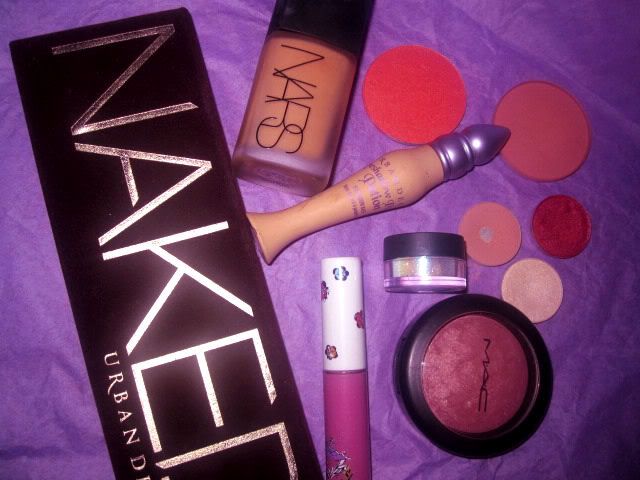 Urban Decay Naked Palette: Beauty Bloggers all raved about this product and it is well deserved, although a bit over-hyped but I am often using it in every one of my looks some way, some how.
Urban Decay Eden Primer Potion: UDPP is holy grail of primers but Eden is best because I love the matte look it achieves and dubs as a good base and highlight shade.
NARS Sheer Matte Foundation: I've used this since it first came out and I am hooked. I get everyone converted to NARS. My special occasion foundation doesn't break me out and gives great coverage.
MAC Blush in Sunbasque & Cantaloupe (PRO): Sunbasque gives such nice color to my skin love the orange and Cantaloupe has been my every day blush - I've had it for years, love!
MAC Eyeshadows in Tete-A-Tint, Coppering, Dazzlelight: Dazzlelight I've had for years but only this year have I grown to love it - underrated shade.
MAC Glitter Transparent Teal: ORGASMIC!
MAC English Accent Lipgloss: I wish this wasn't limited edition, HQ gloss thus far.
MAC Warm Soul Mineralize Blush
LOW END ITEMS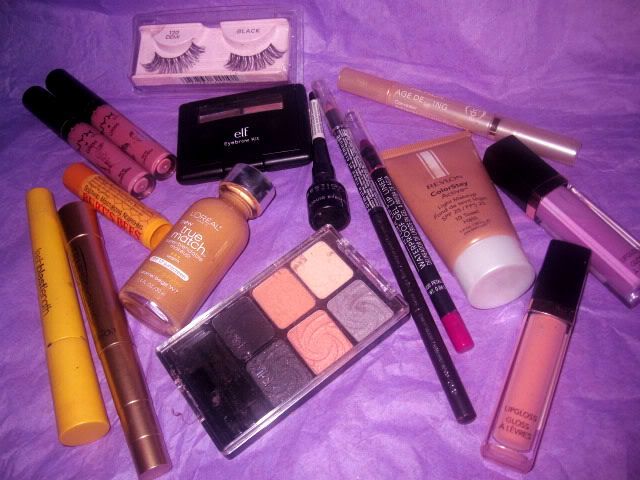 Covergirl LashBlast Length Mascara: I used this solely on my lower lashes or for very natural lashes.
L'Oreal Telescopic Mascara Original: HG mascara for years - have not found anything better and when used correctly, forget about false lashes!
L'Oreal True Match Foundation: Doesn't break me out and offers the best shade. I used this more often than any higher end products for daily use.
Wet N' Wild Icon Palettes: I've gotten friends hooked on this too. I love them all - MAC dupes and way better than NYX (in terms of drugstore brands).
Wet N' Wild Eyebrow Pencil: I get many compliments on my brows and this pencil has the best waxy consistency that glides well... and it's only a buck.
NYX Glosses in Natural & Real Nude
Burts Bees Lip Balm
Real Colors Waterproof Liner in Petal to the Metal
Prestige Liquid Liner: I used this more than fluidline, have for years. HG liquid Liner.
L'Oreal Age Defying Concealer
Revlon Super Lustrous Lipgloss in Lilac Pastel & Peach Petal: Such gorgeous shades!
Ardell Lashes in 120 Demi
ELF Eyebrow Kit
That seems to be the whole caboodle of things...
See all you ladies in 2011!
CELLY