Here goes my first tutorial on the Wet N' Wild Palette - it is limited edition, honestly it's nothing spectacular so you aren't missing much from it. I bought it because it was on sale for $2 last month.
Here is the look we are achieving today - a really quick and simple purple look: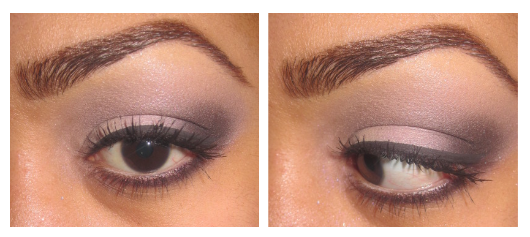 Products used:
WNW Palette, Urban Decay Matte Primer Potion, WNW Eyebrow Pencil, ELF Eyebrow Kit, L'Oreal Telescopic, Prestige Liquid Liner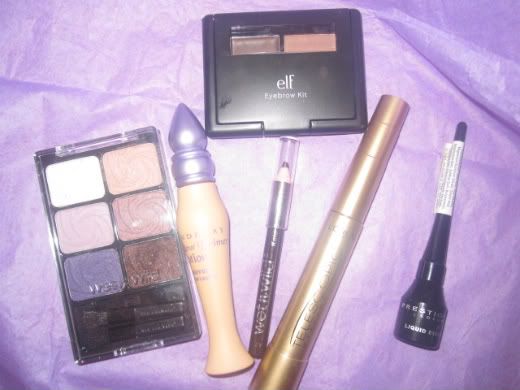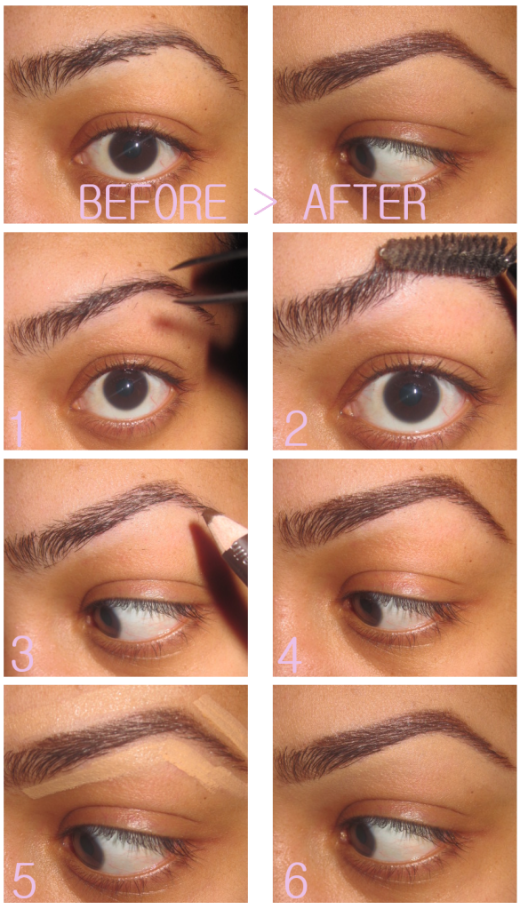 1. Tweeze your brows to shape. I always pluck around my brows and only ones growing out, I don't reshape my brows anymore.
2. With a spoolie brush, sweep hair up and trim your brows. I do this about once a week.
3. I then fill and shape my brows with a eyebrow pencil. I prefer Wet N' Wild's in Dark Brown. It's a shade lighter then my natural hair colors but it doesn't look harsh on me. The wax in the pencil helps keep the hairs in place too. I just gently stroke color to the outer portion of my brows.
4. With my ELF kit I fill in the inner part of brows by stroking upwards.
5. (optional) With concealer, outline your brows. This will help define and give a clean appearance to your brows.
6. Blend it out and you're set!
1. Set your primer on your lid. I used Urban Decay Matte Potion Primer.
2. Blend it out! This is a great primer, it also acts as a good base and natural highlight color.
3. Choose the lightest shade and place is on your 2/3 lid and towards the crease.
4. Next, grab the peach shade and apply on the crease as a transition blend to the brow bone.
5. After, get the light violet shade and place on the outer lid blending inward.
*Not shown - grab the purple and blend into the crease.
6. With a blending brush place the deepest shade into the outer crease and blend inward.
7. Grab the same shade and place it on our lower lashes.
8.Get your eyeliner of choice. I prefer Prestige Liquid Liner for a quick application.
9. Wing it out.
10. Mascara top and bottom lashes and wah lah - DONE!
Hope this was helpful to someone.
Celly