Hola.
Everyone had fun cyber shopping?
I totally zoned out and forgot about it - boo!
It didn't dawn on me until 11pm and I was no where near a computer. Haha.
Anywho - I bring today a review of my newly beloved Nail Polish removal by Sephora. I give myself a weekly manicure and pedicure so a good removal is a must for me.
Who - NAILS Dissolvant Nail Polish Removal
Where - Sephora.comor local Sephora stores.
How Much - $6-9 (depending on bottle size)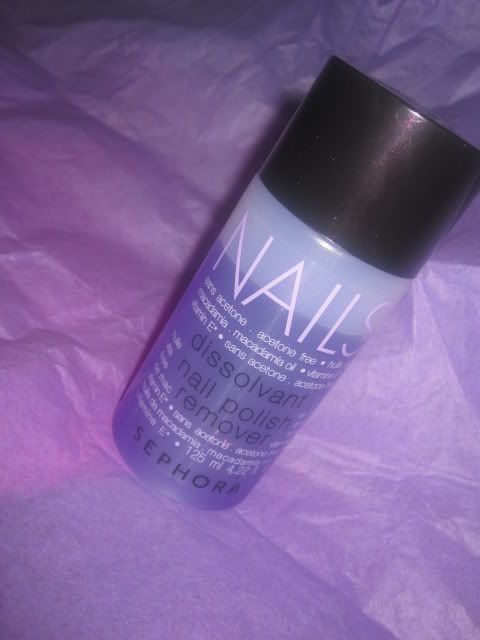 I went to a friend while trying this out at Sephora, "
OH MY EFFIN GOD - THIS REMOVED IT HELLA FAST IN ONE SWIPE!
" all in my Oprah voice and head shakes in amazement. She gave a quick look at the price and said, "...I mean, for $9 I wouldn't get it. That's too much for just nail removal. It's not makeup or anything worth spending $9 for..." (insert glare from me). She obviously didn't share the same enthusiasm for discovering a miracle in a bottle. In saying so, yes it's pricey but you need minimal product to get quick results.
What's best is that with one pad all 10 fingers are clean with no yellowing left behind from some pigmentation and it left my fingers/toes soft and slightly moist. I hate the dry feeling Polish Removals give. If anyone knows of a dupe of this, please share. Otherwise - highly recommend!
And here now onto my Barry M NOTD (or past 2 weeks)in Navy.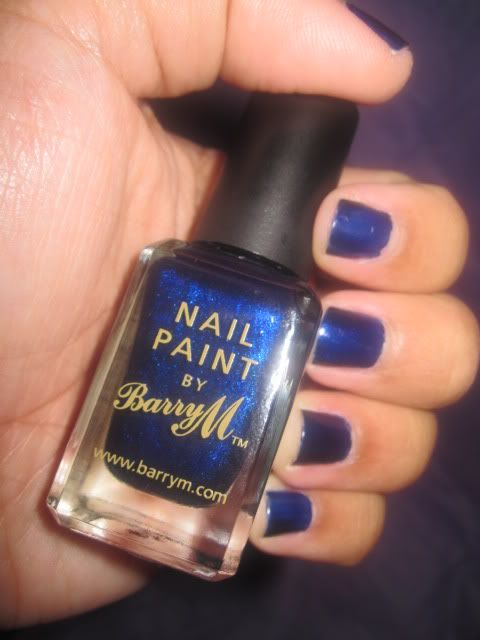 2 Coats
Seche Vite Topcoat
I love Barry M Lacquers but unfortunately it's not readily available in the States. I won this in a makeup contest and I want more. A true Deep Navy shade that looks great during the Holiday season.
CELLY