Hey!
Long time no speak!
Guess what? I became a certified clinical medical assistant! These past 10 weeks flew by real quickly and I miss my classmates. I just completed my first out of four weeks into my extern and in between all this I have had 3 birthdays and a wedding to attend to. So I have been a busy little girl and thus the reason why I haven't updated in a while.
Rihanna - Only Girl (In The World)
Anywho back to the makeup and I've been so anxious to catch up on everyone's blog.
Here is a really old look I have done, I don't remember all that was use unfortunately...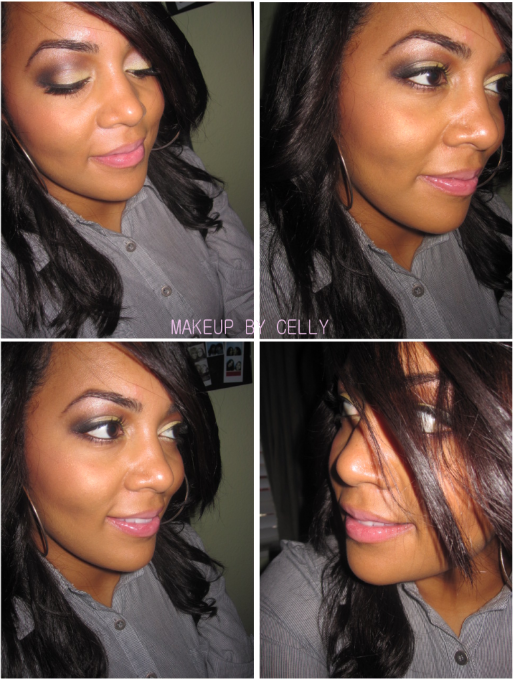 Face:

NARS Foundation


Eyes:

MAC Going Bananas (lid), Dazzlelight (highlight), Brownscript (crease), Embark (Deepen Crease), Bronze (lower lash line) Wet N' Wild Black (outer v to darken crease), Prestige Liquid Liner, L'Oreal Telescopic Mascara


Lips:

No Clue...
Celly