Pink - Glitter in the Air
Hi.
I went to my first wedding of a good friend awhile ago. She (the bride) looked gorgeous, I could not be any more happier for her and she's a good person who deserves the best.
I was going crazy looking for an appropriate outfit and decided on the whole blazer look.
Edit: since I've seen some comments left on my jeans, I left this detail out because I didn't think there was a damn "no-Jean" rules to weddings. 1. I have severe eczema and have old scarring on my legs so I wasn't going to wear a dress or even leggings for that matter because I was uncomfortable at that time to show them off and no, I wasn't able to find a long dress either. And 2. If you ever been to a Mexican wedding I was so not underdressed - jeans, flannel shirt and cowboy boots are a norm to see so I rather not deal with little side comments about how my attire was not appropriate or underdressed - it really bugged me because no one knew the reasoning and quick to point out what to wear and not wear at a wedding. FYI not all weddings are the same.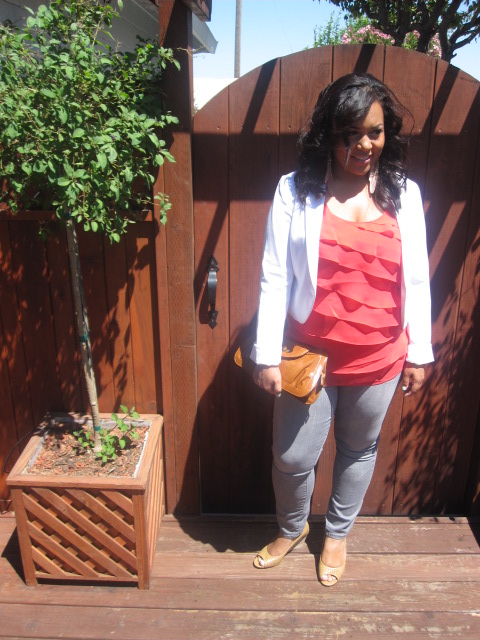 Blazer - H&M
Top - Forever 21
Jeans - Old Navy
Wedges - Target
Clutch - Ross
Earrings - Forlove 21 (or Forever 21)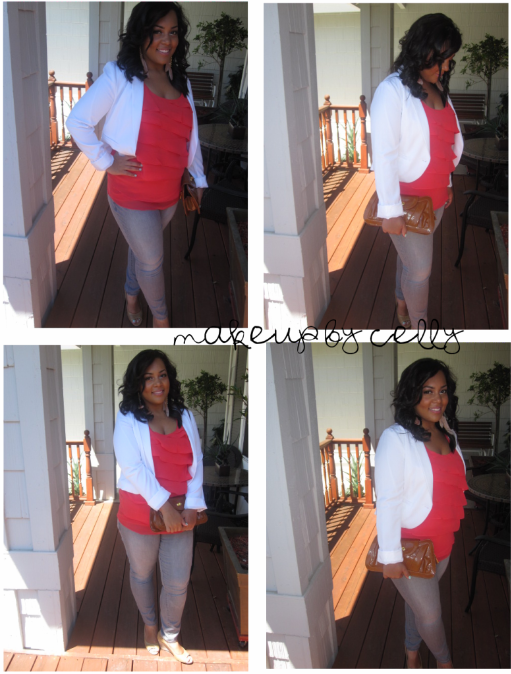 And with the newlyweds!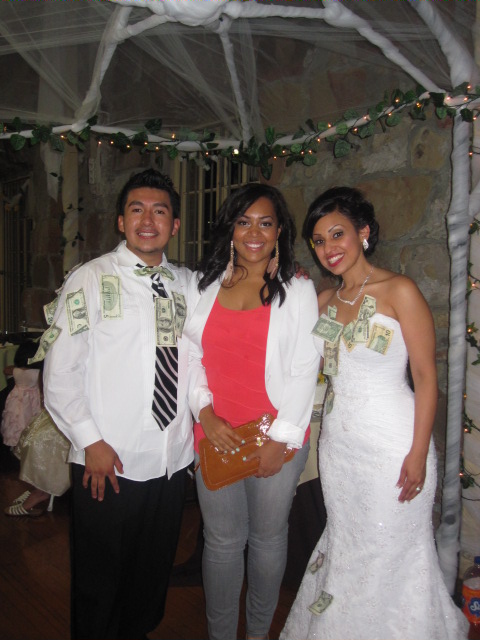 Celly