Herro.
Bought these at TJ Maxx for a ridiculous price from that being bought at a damn TJ Maxx - I'm kinda pissed off about that but I really loved these shoes.
I'm normally a size 8-9 in heels or 7 1/2-8 in shoes but I fit into these size 7! Crazy, must be loosing weight in my foot. But the laces give way to width but still. Maybe in my head I'm trying to squeeze my sasquatch-tamale foot into a small ass shoe just because I love them so much and being in complete denial - but I'm rambling...
They're pretty comfy, Jessica Simpson does a really nice shoe collection overall. I always liked trying her things on at DSW. The heel has length but the width of the heel makes them more comfortable to walk in. And ya know, I can't walk for shit in heels. Got that "she gotta dookie in her butt" walk.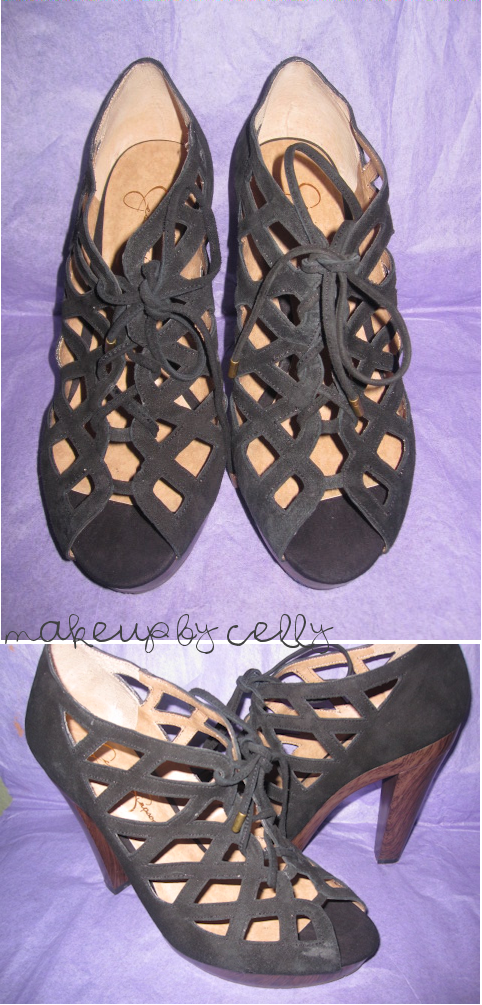 Celly