I. AM. IN. LOVE.
Oh hi btw.
I saw these online on a girl and HAD to have them. I have been talking about these wedges to my friend all Summer and didn't want to get them because to me they were steep in cost for being just wedges but I caved in - a sale never went on for these and so yeah... could not wait.
They're only at Journey's Shoes online.
They look a little cow-country but it's a cheetah pattern with studs around the heel section. You guys - they are so effin' cute in person - I don't care how gaudy they may look.
The wedge is pretty high, fits semi-narrowly but incredibly comfortable.
I've worn them already but I'll post a OOTD to show they're gorgeousness.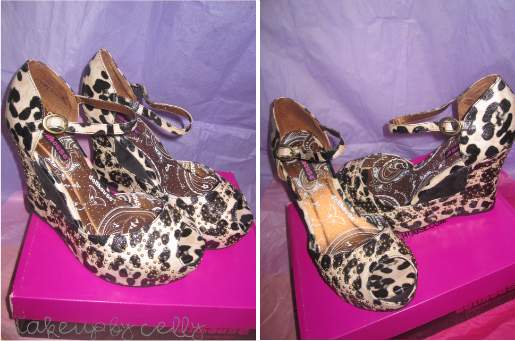 Celly