Aloha.
I won this clutch on eBay a month ago.
I swear tricks be trying to outbid me! I won it for $45 but was pissed (I'm a cheap hoochie if you haven't realized that yet) because I was the only one bidding til the last minute and could've won it for $10 if some annoying person wasn't trying to ruin my wallet. Haha hella bitter!
So the clutch is really cute and unique. It's a medium-large clutch with beautiful details. I like it when Betsey takes a more girlish approach to her line as oppose too the more eclectic/funky vibe. I saw another clutch on eBay from her that was super GORG' but the asking price being sold um - you would think Jesus Christ had spit on it or something.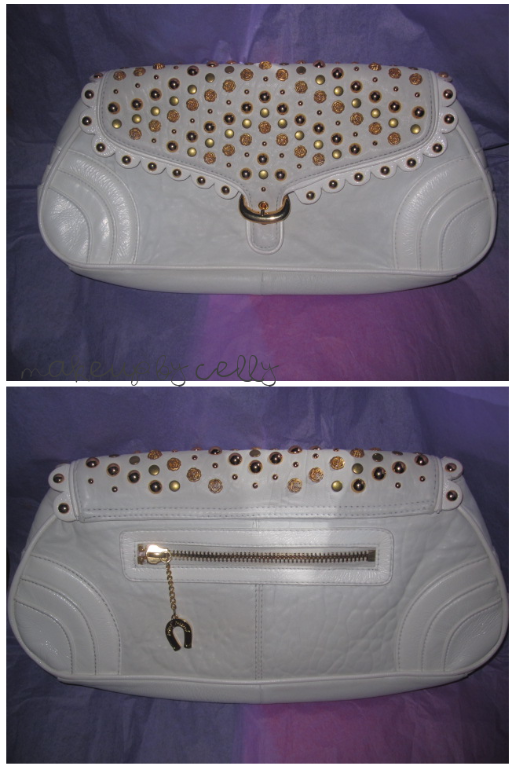 Celly