This was my first MAC lipstick purchase - Please Me!
Status:
Permanent
Texture:
Matte
Color:
Soft Baby Doll Pink
Best On:
Fair - Dark Medium Skin Tone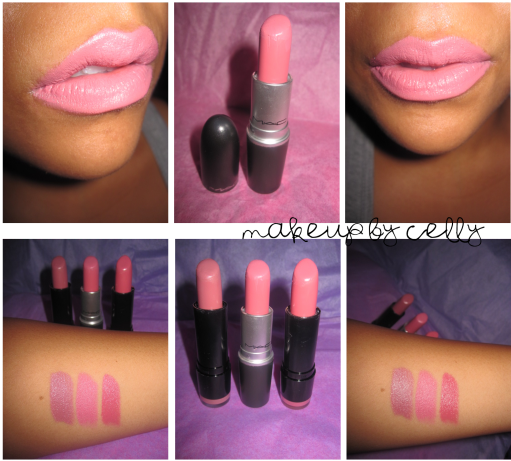 Comparison:
NYX Thalia (Left) -
MAC Please Me
(Center) - NYX Tea Rose (Right)
The closes thing I have to MAC Please Me
Overall:
I really love this lipstick but don't reach for it often, don't know why - it's really flattering on. I'm not a huge Matte because my lips are forever dry but this texture is forgiving, it doesn't dry out my lips with proper lip conditioning prior application. The color will likely suit most skin tone depending on self-application, too heavy and it'll look chalky on Olive/Dark skin tone colors. But if you like that Barbie look then you'll probably don't mine.
Celly