So awhile back I was contacted by Covergirl to test some of their products - majority of these were before store releases (yes, my reviews are forever late lol) so they still had labels on them.
This won't be a full on review but I'll touch lightly on the items I've received!
I was given:
2 Shineblast lipgloss
Lashblast Length Mascara
2 Smokeyshadow Blast
Covergirl + Olay Blush
Covergirl + Olay Concealer and Foundation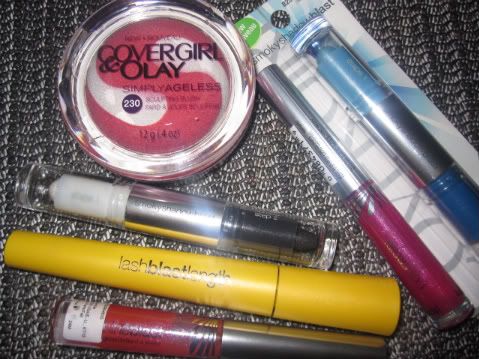 (not imaged are the Covergirl & Olay concealer and foundation)
My favorite item has been the mascara. I wasn't a fan of their original Lashblast because the wand was so thick and it ALWAYS hit the top of my lid or poked me lol. But this was a nice change.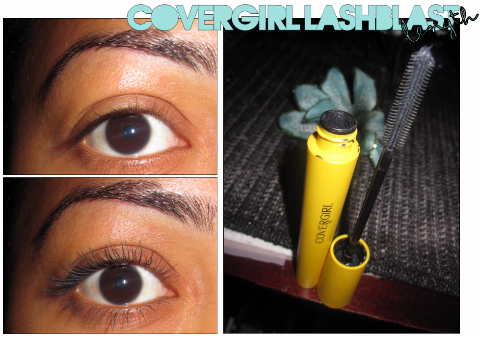 It really gave me natural looking lashes so I used it a lot for work.
Didn't give volume or a dramatic look, but it lengthen nicely enough for me not to dismiss it.
No clumping and cleaned off easily.
Recommend.
Smokey ShadowBlast
This closely resembles NYX Jumbo Shadows.
Honestly, I didn't like it at all. It broke on me easily and eventually smudged after a few minutes.
The black/white combo I received - I only liked the white part as a highlight but eh.
Not recommended.
ShineBlast Lipgloss
Typical drugstore lipgloss brand.
Although this had a nice strawberry scent to it and the glitter was pretty.
Like a cheaper version of MAC Dazzleglass. The color wasn't flattering on me. Nuder shades would be perfect though.
I'd recommend depending on what shade you get.
Simply Ageless Blush - 230
This is such nice creme blush! I should reach for it more often.
I like the combination of Olay moisturizer in it. Gives it a nice texture and the color has great buildup.
Recommend.
Concealer/Foundation
Didn't test them because the shades were lighter then my skintone, unfortunately.
The concealer did go on a bit dry though but not much I can say to give a decent review on it.
Now for the small giveaway!
I have a Shineblast & Shadowblast for my readers!
To enter:
US Residents only (sorry for my international folks!)
Must be a follower to my blog, via feeder or google or bloglovin'. Whichever!
Include your email.
Leave a comment on your favorite and/or least favorite Covergirl product. (edit: or favorite drugstore brand lol)

This is a small giveaway so I'm giving it a week before it ends -
July 13th, 2010
. (squeeze in your comment til I stop approving lol!), and winners will be chosen at random.
I will be checking comments and their origin, as I don't mine anonymous people commenting. I rather give this to true bloggers. In the past I've had people enter with a blank blog just to enter contests/giveaways. I'm not entirely down for that as I believe in building our makeup community and give it away to those who put in the time and effort and thank them for their support.
Goodluck
Celly