This past Saturday me and my co-worker were asked to do makeup for our company's Teen Center program. They were organizing a fashion show for the company's family festival that day.
This is my first experience dealing with loads of girls, short amount of time and um yeah... don't think I'll be doing that again anytime soon. Needless to say, it was a learning experience.
I had a few favorites but here's a small sneak preview of one work I did like...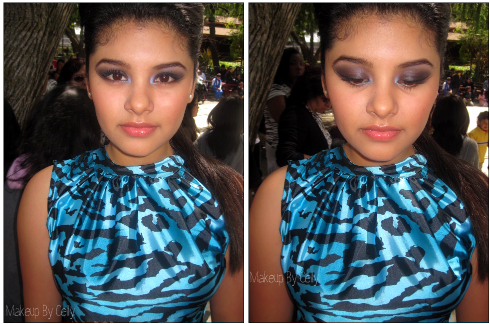 NYX Jumbo Pencil - Black Bean (base)
MAC Carbon (lid), Vellum (highlight), Misc. Blue Pigment (inner corner)
...everything else will be posted at my online portfolio at a later time.
Celly