You Say Tomato is from the 2007 MAC Collection - Mattene.
Probably one of my favorite LE lipstick collection!
Unfortunately at the time, so many of the collection was quickly sold out but I did manage to pick up You Say Tomato.
The color is a bright red-orange. Where red is wearable for me, orange makes me look pale - this has a good mixture of both. The orange makes it more fluorescent but the red tones it down. Warmer skin tones would probably have better luck then those fairer but a light hand would solve that problem!
Let me tell you, it was hard to capture the lipstick color. It gave a weird neon-glow in my camera.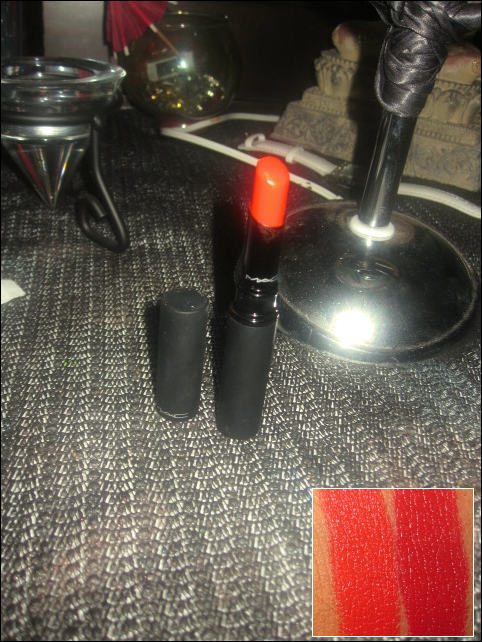 The texture is nice. Swipes on smoothly, highly pigmented but dries off slightly matte. But it doesn't give that "tight" feeling that matte lipsticks tend to give which is awesome!
In my own collection - the closes dupe I had was NYX Chaos but it's not a dupe. I heard MAC's Lady Danger is a close dupe.
Anyone have their favorite MAC Mattene lipstick?
Celly
P.S. I didn't add many people to the weight loss because blogger deleted half the comments. Boo. I'm considering making it public though. And apologies for lack of post - I have a month left of work and I'm on stress mode! I have a few post on schedule in the meantime...