Continuing from Part 1...
Candid Coral Blush
I bought this one in Target - I believe there were 4 studio blush shades total in the store. Anyways, this swatched more pink then coral on me. The gold shimmer makes it nice. I don't have it but to me it looks like a dupe to NARS Orgasm. I could be wrong so correct me on this. I really wanna try Peachy Keen though. I'd recommend..
[
click to shop
]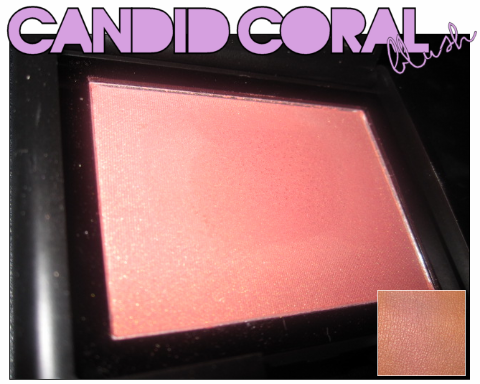 Golden Bronzer
This reminds me of my old Jane bronzer - even when swatched and mixed together. Is it anything special? In my opinion - no. But in terms of drugstore brand, this is the cheaper and nicest looking bronzer I've come acrossed. When mixed together it kinda looks dirty on me so I'd recommend Golden Bronzer to fair/olive skinned folks. Cool Bronzer would probably be more suitable for me. The white in this combo makes a pretty highlight color. The pink makes a nice blush color too. I wouldn't recommend this shade for deep/dark skintones but would for others.
[
click to shop
]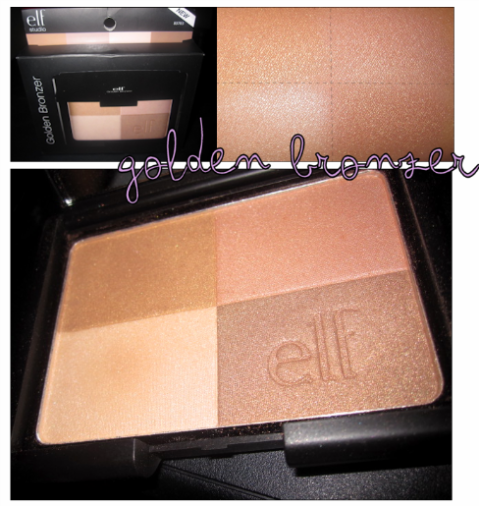 Healthy Glow Bronzing
- Sunkissed
Okay - so I totally didn't like this, too much fall out and looked chalky. For $1 it wasn't a total lost. It swatched pretty though. I like the shade but I MUCH MUCH MUCH prefer my Flirt! bronzer over this. Too bad because it looked pretty when applied with my fingers, I might just try that and not give up but for now I wouldn't recommend.
[
click to shop]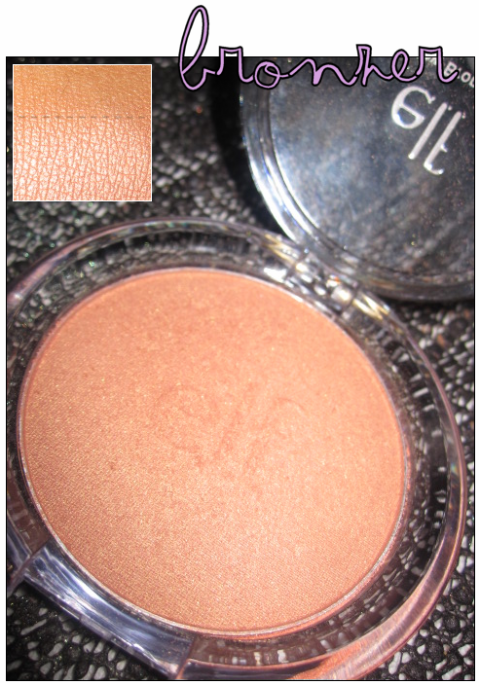 Blushed/Bronzed
Okay, I LOVE this combo color. Probably the best one in the studio blush line. If I had to purchase one thing I'd get this because the blush color is universal. Similar to Candid Coral and the bronzer is a really nice contouring shade that would work best on tan/deep skintone. They glide on nicely and have good pigmentation. Would recommend.
[
click to shop]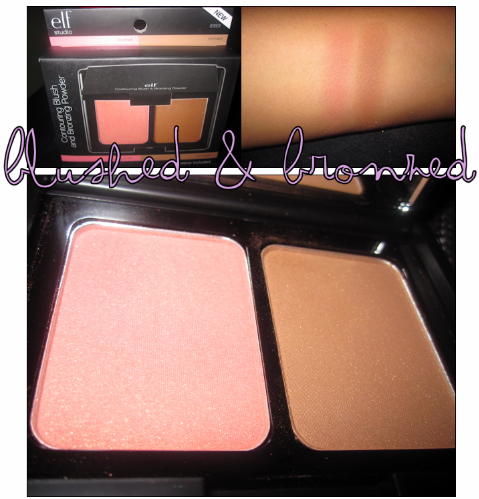 Anyone know good dupes from ELF to whatever brand - rants/raves?
Look out for the last ELF post on brushes!
Celly