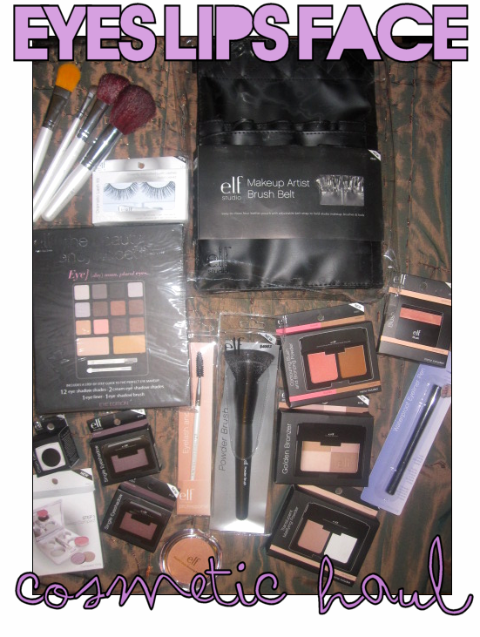 I did a huge ELF haul in the past 2 weeks. One by visiting Target and an online buy.
I really have no complaints on majority of the thing that I bought. I want to give it a good review so this post will be broken up into three. Face, Eyes & Brushes - starting with EYES. Majority of the products are bought for my kit but I bought a lot of backups for my personal collection because I really liked them (backups not pictured).
I was really happily surprised that ELF has their own shelf at Target instead of a row of miscellaneous items (I hadn't shop there in a few months). Half the side had the $1 regular line and the other half had the $3 studio line. Many of my purchases were made there. Only thing I bought online that wasn't carried at the store was the brush belt, cream e/l, few brushes and beauty encyclopedia BUT I have spotted the beauty encyclopedia at Target and Walmart occasionally.
Not listed in this post for review (but bought in my haul):
Waterproof Eyeliner Pen
False Lashes - Dramatic
Cream Eyeliner
I placed a side by side comparison with MAC Fluidline and ELF Cream Eyeliner both in black.
Comes in 3 other shades. All about it is similar to MAC in terms of color, staying power, amount of product but for a much cheaper price at $3. Only thing is the consistency is a bit weird and hard to describe - it's creamy and there was no trouble on applying it but it felt "light" compared to MAC. Like cheap consistency I guess, but it did it's job. The packaging is about the same size but it's made from plastic so I'm curious how long it'll last without getting dry. Overall I would recommend it. Can't wait to try the others.
[
click to shop
]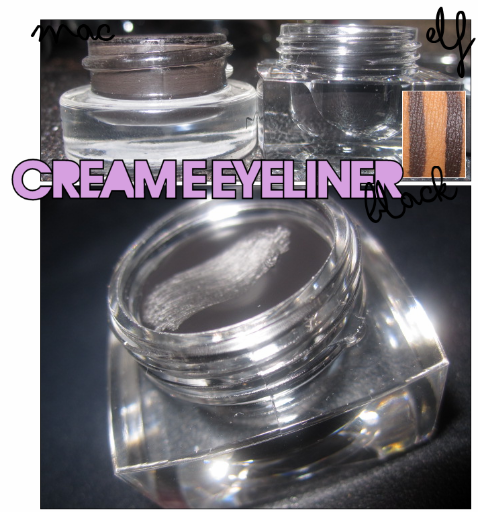 Single Eye Shadows
Raspberry Truffle
(excuse the misprint on the image) - a burgundy shade. Very pretty color and it easily can manipulate to a deep red or brown shade depending on what you combine it with. I love it. Don't think I own anything similar to it apart from MAC Paintpot in Artifact or a deeper Cranberry e/s.
Amethyst
- a deep purple shade. Similar to MAC Nocturnal or Fig. 1. Simple, basic purple. I dunno if there is anything unique about this shade but I bought it to try it out.
The eyeshadows have good pigmentation and easy application. The look of it is really sleek, comes with a compact mirror and like most know it's similar looking to NARS packaging. For $3 each - it's a bargain. There are 10 shades within this line. I'd recommend.
[
click to shop
]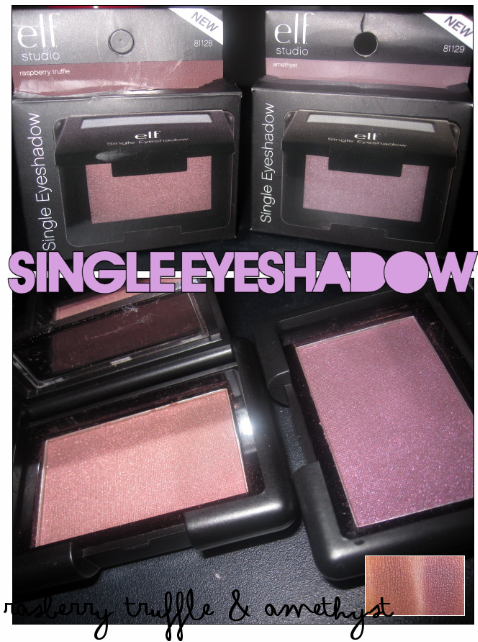 The Beauty Encyclopedia
Everyday Eye Edition
- comes with 12 eyeshadows, 2 cream eyeshadows, an eyeliner and brush. Overall the shadows were surprisingly good - it reminds me of Prestige eyeshadow palettes in terms of consistency. Some were softer then others like the gray-green shade (2nd row down - 2 across) but the most pigmented ones were softer. Unfortunately if you have a heavy hand, it'll crumble a bit. One had no pigmentation whatsoever which was on the last row, first on the far left. Crap! I had no problems with the rest.
The cream eye shadows were a waste of space. I wouldn't use them at all - I didn't try their staying power but I could just tell it'll cream because it didn't swatch on dry and it was also sheer. So I'd only use it for highlighting on the cheeks if anything - it works nicely for that.
For $5 I'd recommend. They have another palette called Sparkle Eyes Edition. The sizes of each shadow is the same size as a MAC pan. Great for traveling! I'd totally buy the sets for travel purposes and I'm thinking of purchasing the other one too.
[
click to shop
]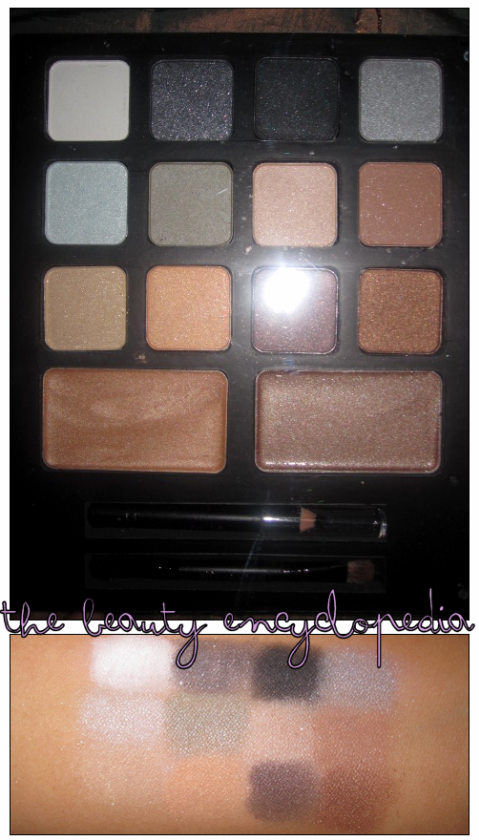 Anyone have their favorite ELF Cosmetics Eye Shadow Product or shades?
Look out for the next post on ELF Face products.
Celly