I've been wanting this Betsey Johnson bag since last Summer. HAD to have it!
Price was originally in the $500 but won it on eBay for $140. LOVE!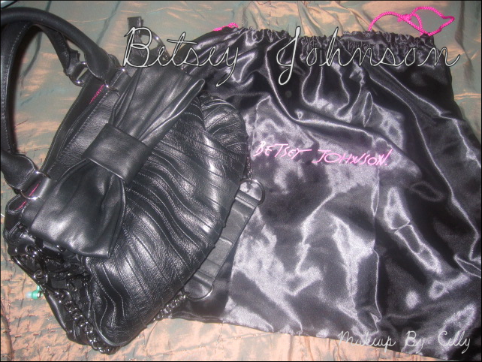 This past Saturday I went to the Alicia Keys concert!
Melanie Fiona and Robin Thicke opened and the whole concert was so nice. Great event for couples and those who... ya know, hate Valentines Day. Haha. I didn't take much pictures though but here's one of me and my friend and also one of Alicia (grainy photo).
Makeup - kept it simple with Nylon in the inner corner, False lashes and black liner.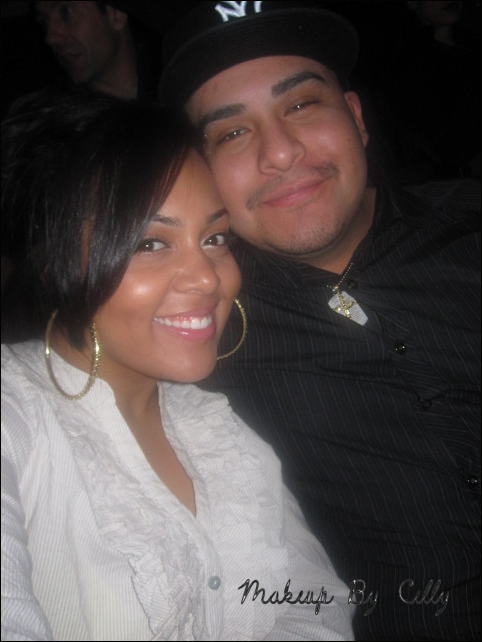 As for my long absence...
I was on Spring Break last week and wasn't in a blogging mood.
Just been really down a lot so I had to be out the house to keep my mind busy.
Just dealing with my previous issues (ahem, boys) but I'm slowly coming around. Even deleted my Myspace. Tear. I've had that thing before it became popular and Facebook took over. So old my ID was in the 5 digit range. HELLA OLD! Haha. But had to so I can move on with my life and forget my past and ex.
Also, I didn't want to blog because my face has been an absolute ASSHOLE.
TOTAL MESS!
I've never experienced acne this severe in my life.
So I've been totally bummed and ugly about it. Makeup mask it, yes. But once it washes off - you see a mess. So my esteem hasn't been the best these past 2 weeks. Honestly, I never felt this ugly in a long while and it takes a lot to make me feel down about my looks. I am confident in my looks but I'm telling you - acne can break a tough girl down. I had 8 effin cystic acne in the course of 4 days. WTF?! Never in my life. Maybe 1 before the time of the month or 2 at it's worse but 8! And the scaring... gosh.
So I'm currently in the process of switching my diet around. I have a feeling dairy was a cause in my breakouts because I have a really bad sore throat going on at the moment and so I've only been drinking a lot of smoothie liquids because it was the only thing I could swallow and also yogurt. All with milk. So we shall see if it was the cause because I'm reading a lot that consuming lots of dairy has linkage to acne. I'm on antibiotics and also on acne meds as of today to help. I'm praying it works because I'm sick of this! My skincare routine has been consistent so I'm really pinning it down to diet and perhaps these other pills I'm taking to be the culprit.
I'm having horrible karma thrown at me, for reals.
The Betsey bag made me feel a bit better though, lol.
I think I'm going to save money on the side and treat myself to a new hairstyle for the Summer.
On another note. For those who were interested in joining the weight loss blog. Shoot me your email address so I can send the personal and private invite. Hopefully within the few weeks I can have the whole thing set-up. I might do a multiple author blog, where anyone can post - not just comment.
Celly