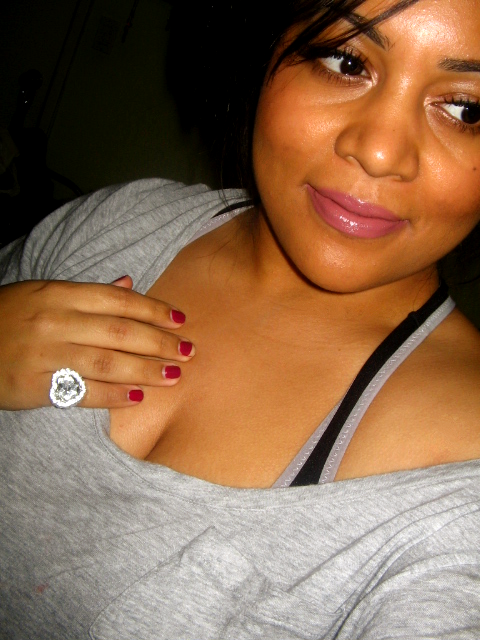 Liquid Liner + Lashes + Vanilla p/m (inner corner)
MAC Cantaloupe Blush
NYX Power l/s + B52 I believe?
Old photo from 2 weeks ago.
Ignore the greasy face and dirty shirt. This was taken after work and golfing + movie...
I should own blot paper. And a bib.
As I mentioned before, Power is a better, wearable dupe to Blooming Lovely - which made me look like a crackhead. I heard Blooming Lovely is more wearable then Lavender Whip. I can't imagine how Lavender Whip would look on me. Probably like I'd given
Barney
a BJ.
Celly