Haul from... 2 weeks ago?
I get so behind on this lol.
But I went to visit my uncle and his family in the city (San Francisco) and stopped by Tanforan in San Bruno. I use to come to that mall when I was little - they use to have this pet shop that even carried dogs. Ah, childhood memories. Now it's a typical mall - but it does offer a cool little store called Ichiban Kan which has lots of imported Asian products (mainly Japanese) for very cheap prices. A lot go for $1 - the more pricier items are imported beauty facial and hair products that I've seen on several beauty blogs here. They have so many vast things like kitchen stuff, school supplies, some treats/food, office and of course all beauty items.
I need lunch boxes for work and they had so many offers for $1-2 so I browsed and picked up 2.
Got me some pigment sample jars - $1 each for 3. They had smaller ones that came in 4. I'll probably go back and get the pill boxes and use them for storage. Hmm creative juices flowing, anyways...
And some lashes - the ones shown below are the pricier ones at $3.99 - another brand they carried were all $1.50. I bought some of those on my previous trip so I didn't get any more. And of course a few candies - I love peko! And Hello Panda for my students...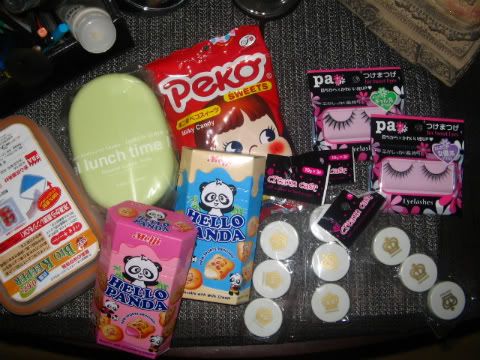 So with this pigment jars I had bought - I went to my friends house because she told me she bought a huge lot of MAC pigments online and told me to bring mines so we can share. Upon observing, I knew most were fake and a select few were real but I had asked her if she ever had allergic reactions from them and she said no... so I proceeded with shopping her stash! Fun!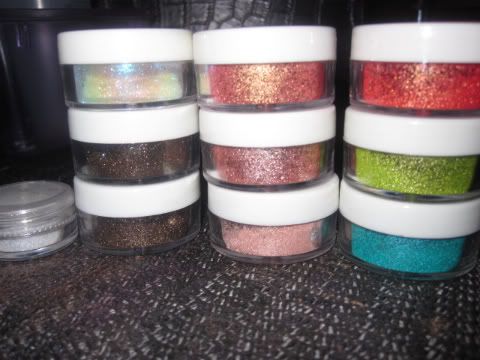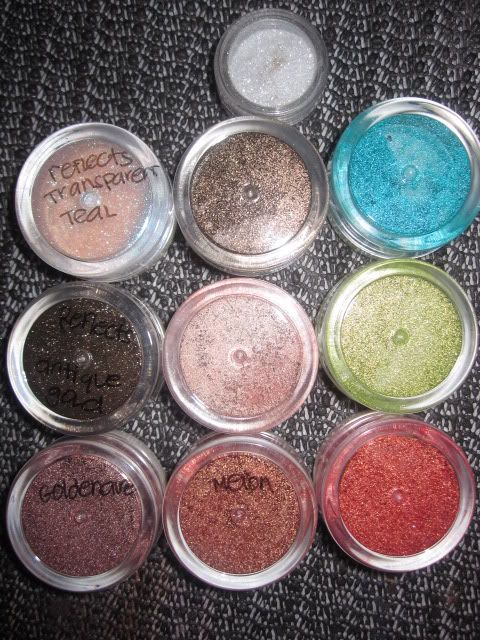 I'd totally recommend doing this with friends!
Buy some jars (coastal scents has a huge pack of them or try eBay) and shop each other's stash. She took a lot from my pigment but my jars were still 3/4 full. And the jars I bought are huge in comparison to the typical small ones they offer. And that amount of pigment in your jar will outlive you if you use it everyday, I swear lol. So share the wealth!
I'm planning on pressing all my pigments eventually.
Anyone have an imported Asian Store near them - or shopped a friend's stash?
Celly