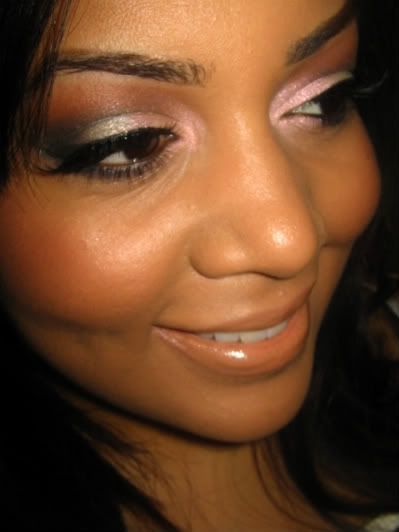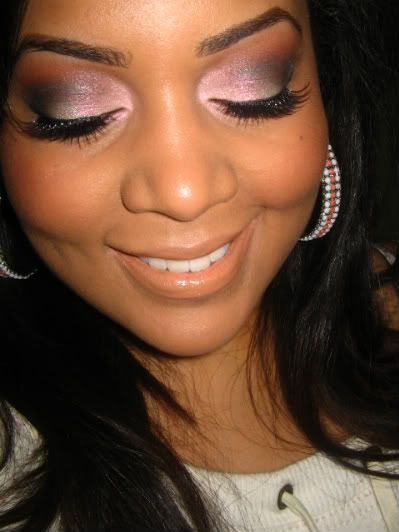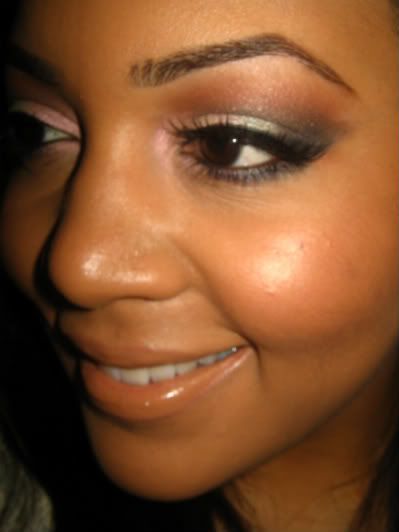 Face -

NARS foundation in Syracuse, MAC Margin + Peachykeen Blush, Brows Wet N' Wild Pencil


Eyes -

Mac Nanogold (inner corner/lid), Parrot (mid-lid), Dark Blue Green p/m (outer v), Brown Script (crease), Mylar (highlight)


Lips -

NYX Echo l/s
You can't really see the blue from Parrot - but it's there.
And dude, like... dude - Echo... awesome nude lipstick ever for my brownies out there.
My face was so mannequin-ish...
me LIKE.
(Exclamation Point) followed by (Slobber).
- For
Em
(you best not waste the MAC, woman!)
Celly
p.s. - all my post will now be on scheduled mode every 2 days. even tho blogger is such a little slut in delaying it.
p.p.s. - keep voting! contest begins after poll is over. thankth. (more slobber).